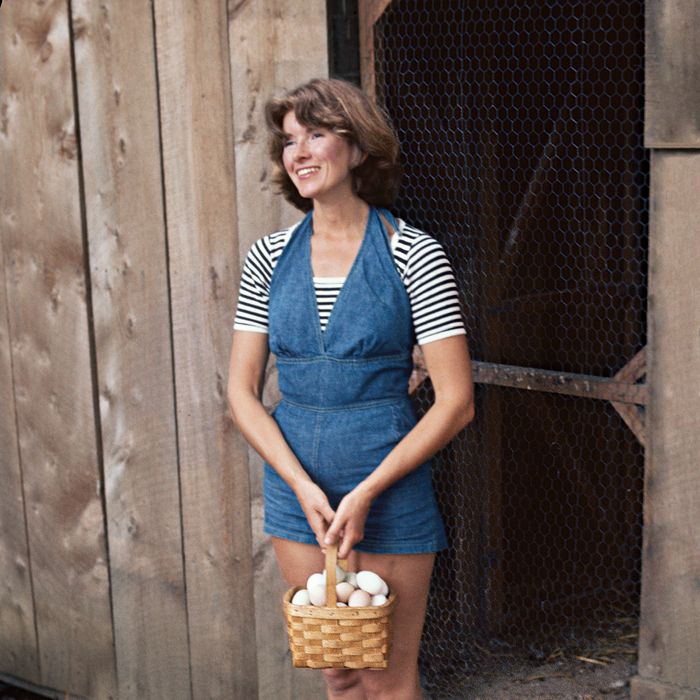 Martha's aha-moment: chickens.
Photo: Susan Wood/Getty Images
Most of our favorite artists, athletes, authors, and all-around-awesome people haven't been stars forever. Something had to change along the way to make them familiar faces — although that something often gets obscured by the amazing things they have done since.
This week's New York Magazine cover story unearths some of these breakthroughs, from Jerry Seinfeld leaving his job at Brew Burger to work at the Comic Strip for $50 a week to Ta-Nehisi Coates dreaming of writing "long-ass" articles and hearing David Carr tell him, "You're the shit."
Other stories include:
— That time Martha Stewart brought her chickens to a party.
— Samantha Power questioning her life choices after watching a news broadcast about Tiananmen Square while covering a sports game for a CBS affiliate.
— The moment when Jon Favreau realized he might be able to make a presidential candidate who was a very good writer give even better speeches.
— When Teller was 5 years old and got a magic kit in the mail after sending in three candy-bar wrappers.
— Samantha Bee noticing that she would probably never get a part playing Lady Macbeth. 
— When Errol Morris realized he was very good at — and enjoyed doing — interviews with murderers. 
— And when David Remnick got a call from The New York Review of Books.