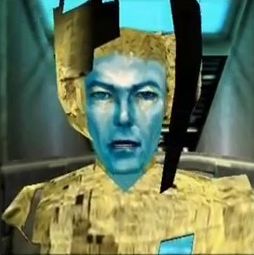 Bowie played the cybernetic Boz in Omikron.
As tributes and remembrances roll out today, we will hear a lot about David Bowie — as a musician, as an actor, as a public speaker. And, maybe, as a … video-game character. Back around the turn of the century, Bowie made video-game history (well, video-game-history footnote, at least) with an appearance in Omikron: The Nomad Soul, an odd hybrid of a video game for the PC and ill-fated Sega Dreamcast. Developed by Quantic Dream, Omikron featured Bowie's musical work and, in what it claimed was a first for the industry, the entertainer's virtual likeness.
Some context: Bowie had always been fascinated with science fiction and cutting-edge technology, an obsession he demonstrated over and over again in his choices as a musician and actor, and the 1990s — and the rise of the internet — were a particularly fruitful time for this passion.
In 1995, Bowie and producer Brian Eno reunited to make Outside, an industrial-influenced art-cyberpunk concept album for which he wrote a short story and invented a new set of characters; for years, he teased the possibility of releasing sequels with more material from those sessions — "documenting," he proposed, "the last five years of this millennium," one at a time.
Outside's legendary sequel, Contamination, never materialized, but Bowie's fascination with the internet continued apace. In 1999, he recorded what press releases enthusiastically described as the "first cyber song," co-written with a lyrics-contest winner from Bowie's six-dollar-a-month fan site, BowieNet. Streamed over RealAudio, the song was called "What's Really Happening." Here he is talking about it on a show called Internet Tonight:
And here's the song itself, later featured on his album Hours (the cover art for which fits exactly into the early-web aesthetic now embraced by vaporwave and the DIS crew):
And there was Omikron. It's unclear exactly how Bowie hooked up with the developers, but during the 1999 Electronic Entertainment Expo, when promotion of the game was in full swing, an executive with Eidos, the game's publisher, said that Bowie "spent two hectic weeks in design sessions with us in Paris."
Bowie would play two characters in the game: The first, Boz, is a cyberbeing who exists within computer networks. (It seems slightly odd only until you stack it up against Bowie's many other personas, as well as his early adoption of the World Wide Web.) Elsewhere, Bowie appears with collaborators Reeves Gabrels and Gail Ann Dorsey in a virtual band that performs in bars around the city. (Supermodel Iman, Bowie's wife, also appeared in the game as one of the city's residents whom players can reincarnate as.)
Speaking about his appearance at the time, he said:
Coming across my digital alter-ego in a dark street is not necessarily my idea of fun - but to anyone else who comes across my character in the game, well, I think they'll judge my performance in terms of its cinematic characterization like one would any dramatic performance. So, lucky for those digital creations in there who don't have real-life counterparts to be analyzed! The game has turned out to have a very cinematic feel, with the music adding emotional depth to the playing out of the

 

drama.
 So, lucky for those digital creations in there who don't have real-life counterparts to be analyzed: The game has turned out to have a very cinematic feel, with the music adding emotional depth to the playing out of the drama."
Sadly, the drama didn't quite cut it. Omikron takes place in a city of the same name ("the interactive love child of Blade Runner and The Fifth Element," as the New York Times put it), in which a player navigates the futuristic setting. Its "Nomad Soul" subtitle comes from the game's central mechanic: being able to switch bodies and characters at will. Reviews of the game, both contemporary and retrospective, are less than glowing, calling much of the game half-baked.
But more important to Bowie fans, he'd written music for the game. Bowie said, "I moved right away from the stereotypical industrial game-music sound. … My priority in writing music for Omikron was to give it an emotional subtext. It feels to me as though Reeves and I have achieved that. We both worked closely with Quantic Dream to come up with eight new songs for the game."
Those songs would later end up on Hours, alongside the very first "cyber song."
Omikron hasn't aged well — graphically or structurally — but it helped kickstart a growing mainstream interest in games, and celebrity interest in being involved in them. Maybe more important, it stands as another artifact of Bowie's thirst for experimentation and change — and his love for the artistic and transformative properties of technology and the internet. "I don't think we've even seen the tip of the iceberg," Bowie told Jeremy Paxman in 2000. "I think the potential of what the Internet is going to do to society both good and bad is unimaginable. I think we're on the cusp of something exhilarating and terrifying."
Revisiting Omikron, Bowie's Cyber Experiment
THE FEED
NEW: Staffers at One America News, the misinformation-peddling outlet favored by Trump, don't think their own stories are true, & are cheering on lawsuits against the owners. One producer, re the Capitol riot: "That's what happens when people listen to us"
https://t.co/2ZL234P4aP
—
@RachelAbramsNY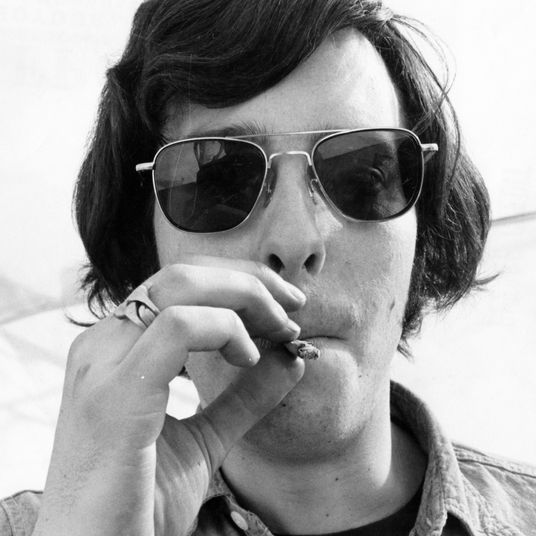 high times
The Complete Guide to Legal Weed in New York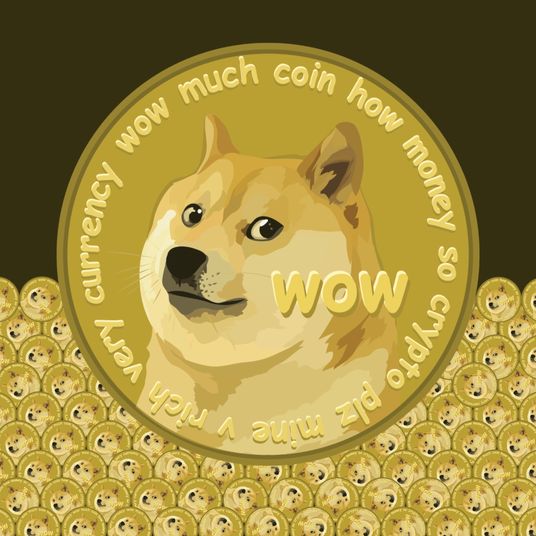 cryptocurrencies
Why Dogecoin, the Joke Crypto, Is Forcing People to Take It Seriously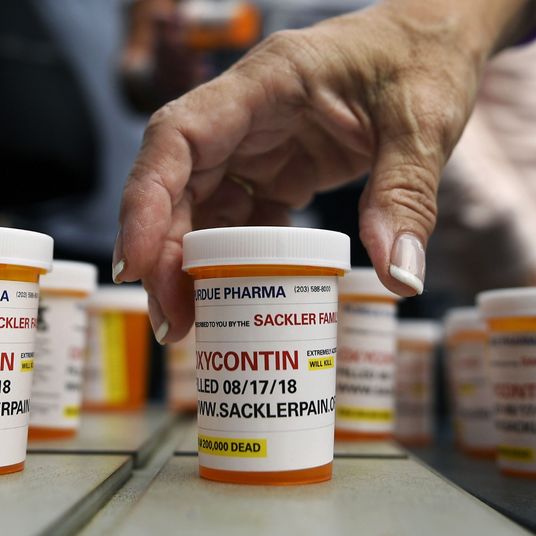 business
Philanthropic Monsters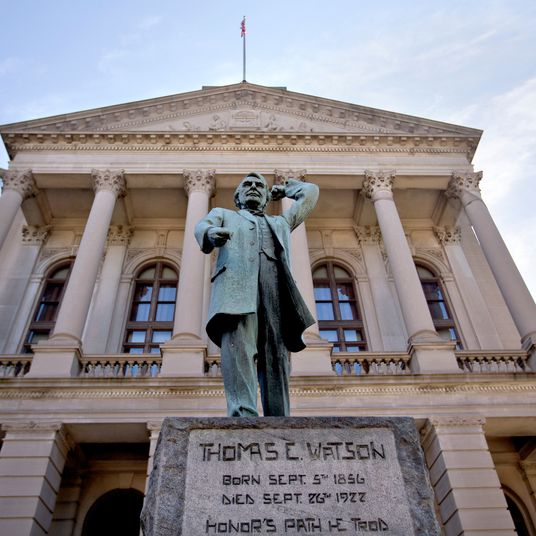 voting rights
Jim Crow's Ominous Lessons on Voter Suppression
DOJ isn't done with Roger Stone
The Justice Department on Friday sued Roger Stone, a longtime ally of former President Donald Trump, accusing Stone and his wife of owing nearly $2 million in unpaid income taxes. The lawsuit, filed in federal court in Fort Lauderdale, Florida, says the couple underpaid their income taxes by $1,590,361 from 2007 to 2011. It further says Stone did not pay his full tax bill in 2018, coming up $407,036 short.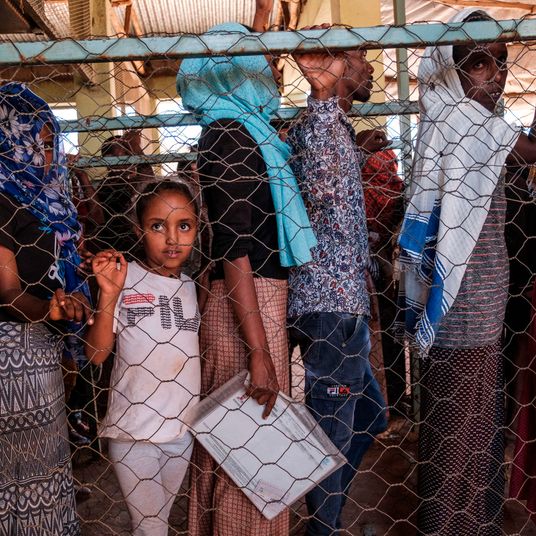 immigration
Biden Keeps Trump's Record-Low Refugee-Admissions Cap, Breaking Pledge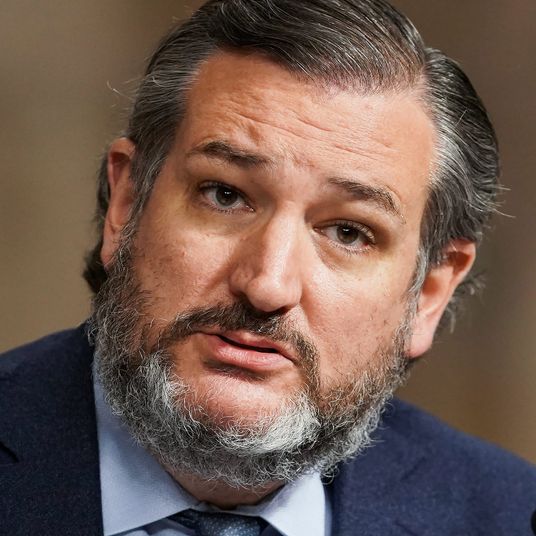 cancel culture
Ted Cruz Wants to Cancel John Boehner
georgia election law
Can Suppressing Votes Save Brian Kemp?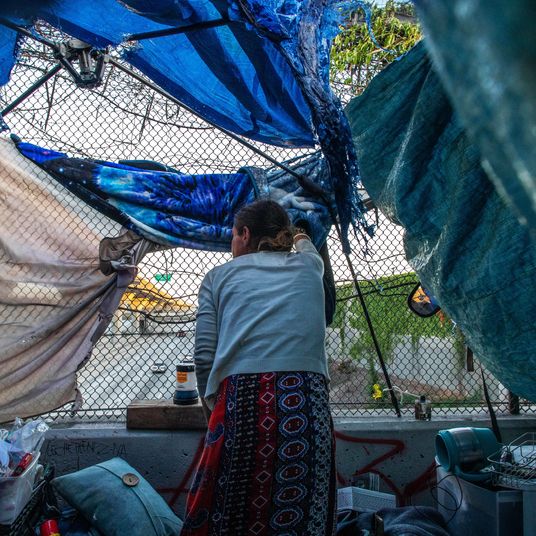 housing
To 'Build Back Better,' America Must Build More Housing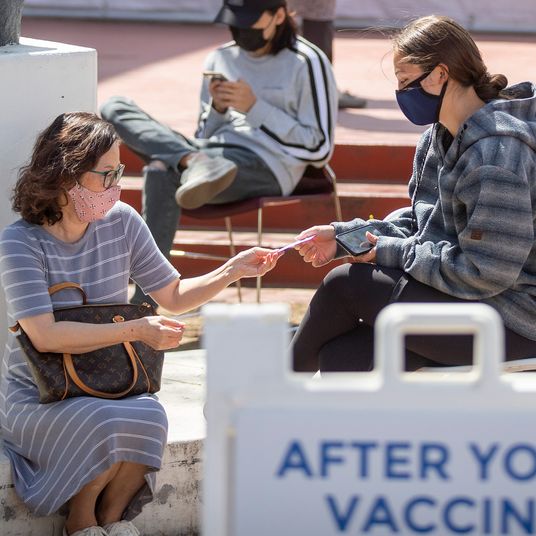 side effects
Why the Second COVID Shot Makes You Miserable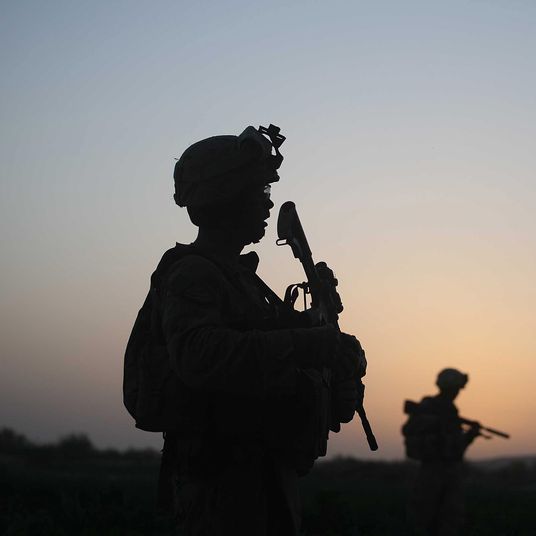 foreign interests
Withdrawing From Afghanistan Is Biden's Least Bad Option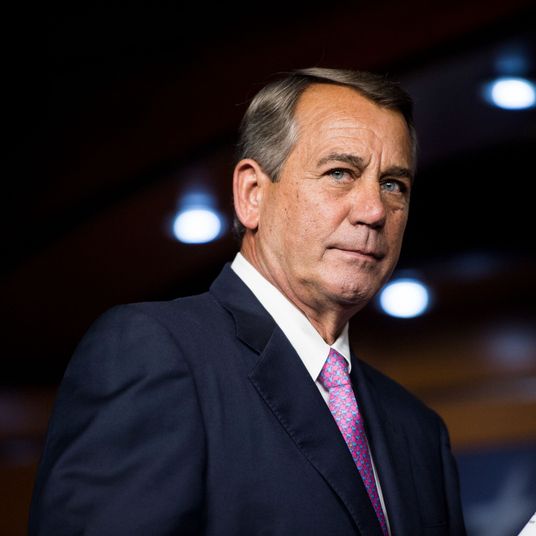 politics
5 Revelations From John Boehner's New Memoir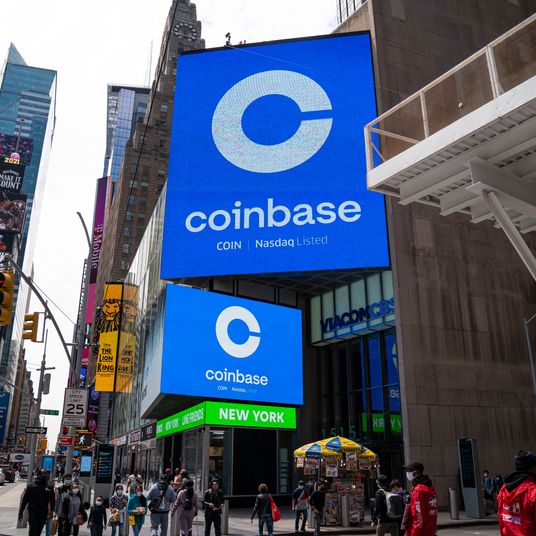 intelligencer chats
What the Mainstreaming of Crypto Means for Normies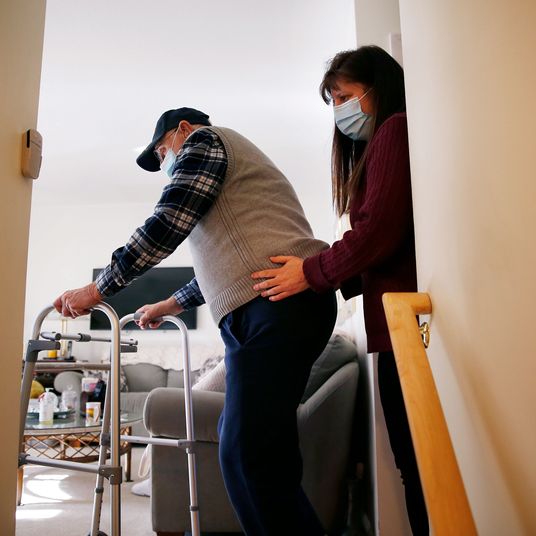 politics
The GOP's Barebones America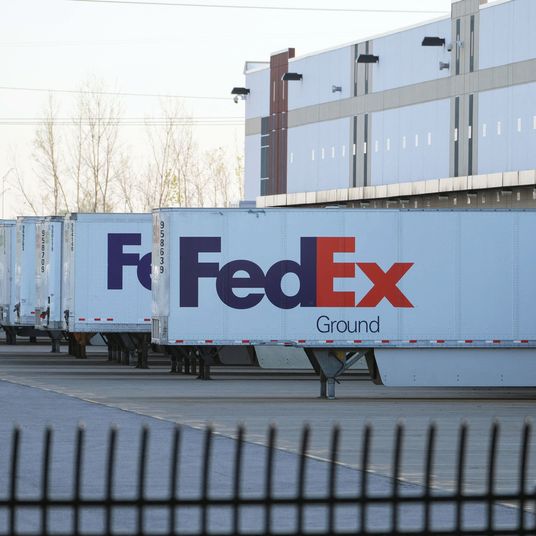 mass shootings
8 Killed in Shooting at FedEx Warehouse in Indianapolis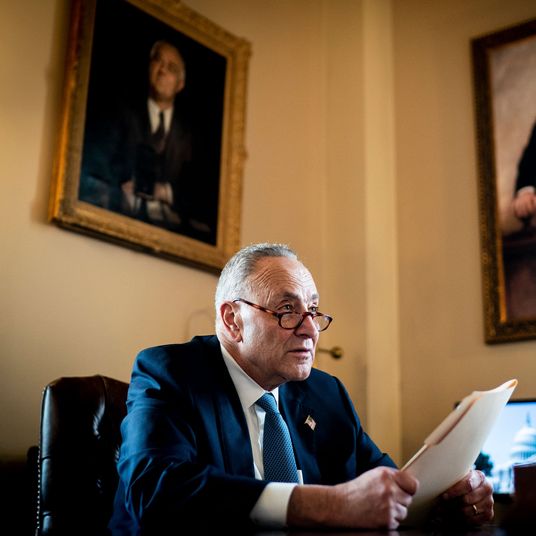 capitol hill
Chuck Schumer Has Changed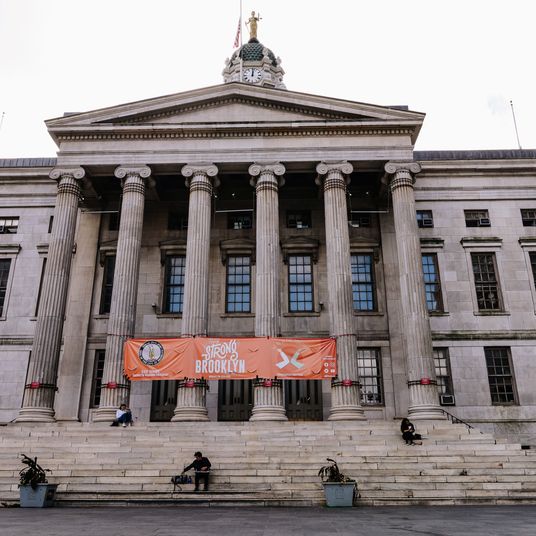 nyc mayoral race
The New York City Mayoral Race Is Starting to Get Petty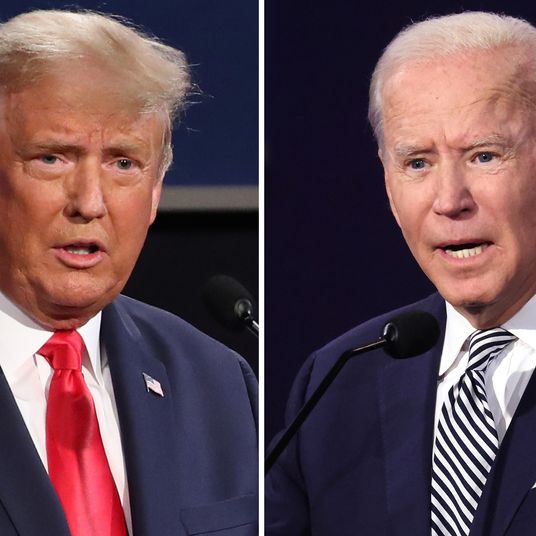 vision 2020
Yes, Geographical Polarization Was a Big Deal in 2016 and 2020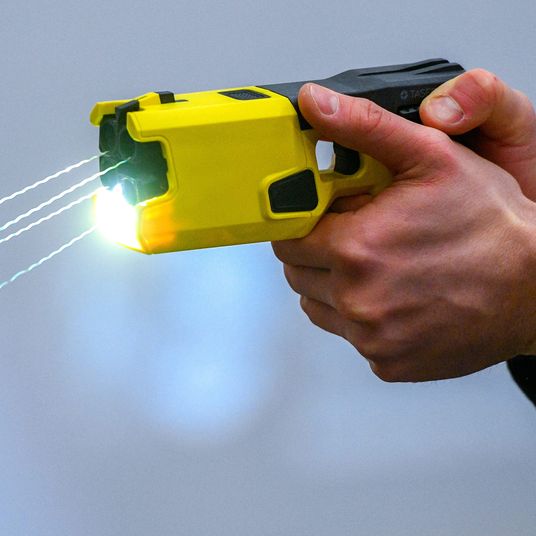 crime
Why Do Tasers Look Like Guns Anyway?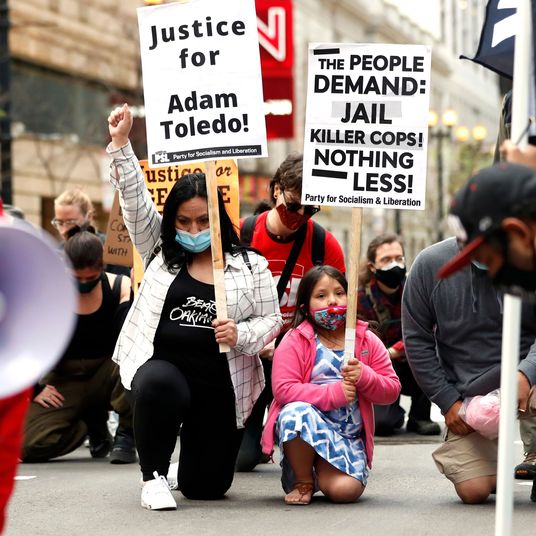 police shootings
Video Shows Chicago Police Shooting and Killing 13-Year-Old With His Hands Up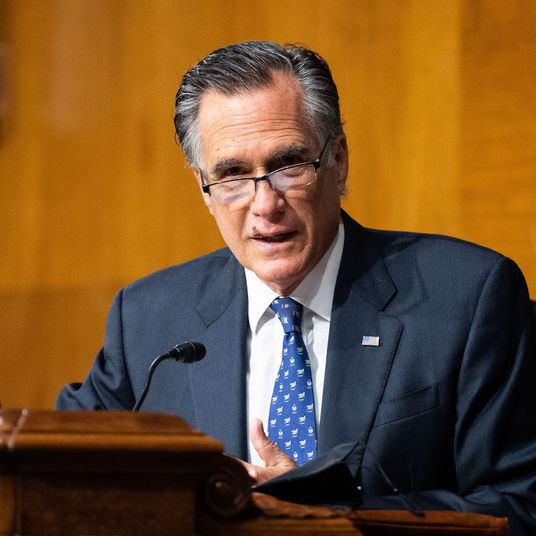 infrastructure
GOP to Biden: Raise Taxes on Our Rural Base, Not Coastal Elites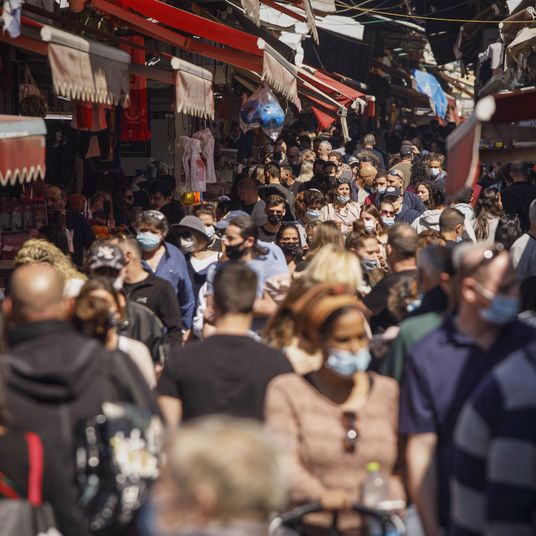 coronavirus
Israel Drops COVID Rule Requiring Masks Outdoors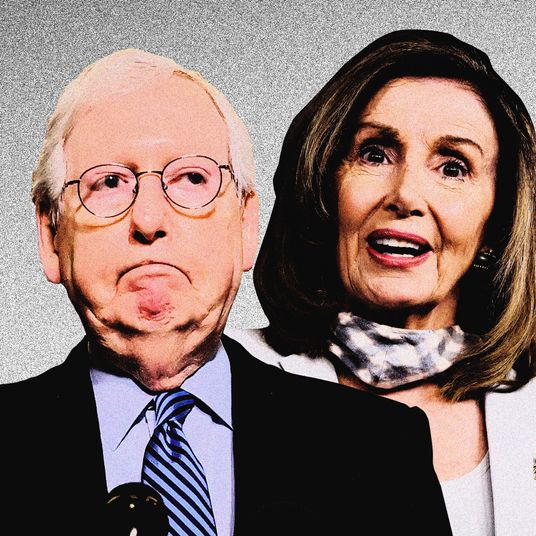 extremism
McConnell Howls About Court-packing Just As Pelosi Nixes It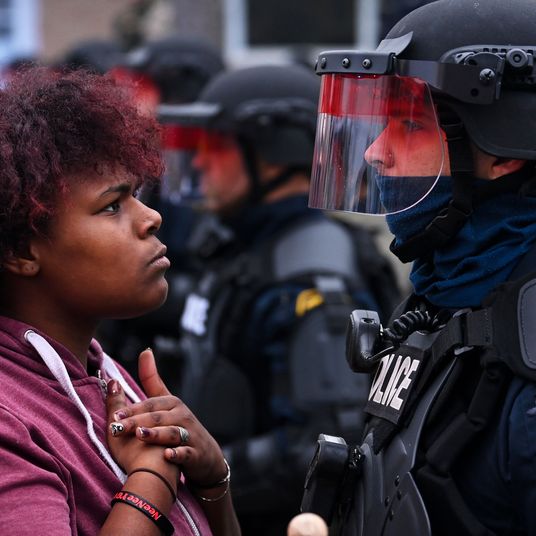 minnesota
Is This a Community?
climate change
New York Magazine's David Wallace-Wells Testifies Before the Senate on Climate
JUST IN: Former VP Pence has undergone a procedure to implant a pacemaker.

"The routine surgery was successful, and he is expected to fully recover and return to normal activity in the coming days," Pence's office says.
—
@NBCNews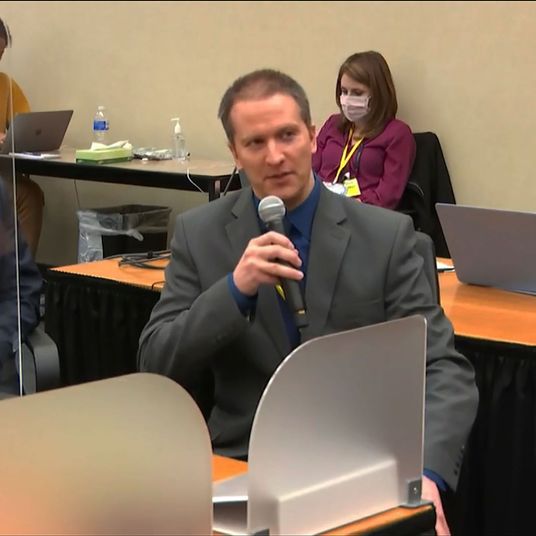 crime
Derek Chauvin Invokes Fifth Amendment, Won't Testify