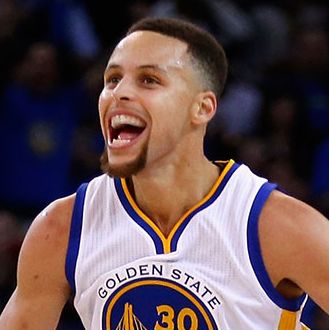 Stephen Curry scored 37 points in just 28 minutes against the Spurs last night.
Photo: Ezra Shaw/Getty Images
The Warriors and Spurs are widely considered the NBA's two best teams right now, but their highly anticipated first game of the year Monday night wasn't much of a contest. In a game billed as the best offense versus defense matchup in league history, Golden State won in a 120-90 rout, and Stephen Curry torched the Spurs for 37 points in just 28 minutes before resting for the entire fourth quarter of the blowout.
Here's Curry, being ridiculous:
Tim Duncan didn't play for San Antonio, but the Spurs are a great defensive team, and even reigning defensive player of the year Kawhi Leonard couldn't stop Curry when he was guarding him. The teams play three more times, with the next meeting in San Antonio in March.
The Warriors, by the way, improved to 41-4, the same record as the 72-win 1995 to 1996 Bulls through 45 games.