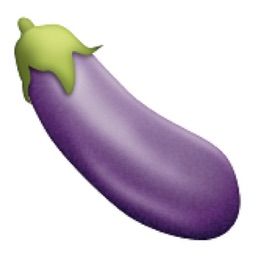 A survey of more than 5,000 Match.com users confirms what you've long suspected — heavy emoji users are just hornier than the rest of us. The horny news was reported by Maxim.com, the website of one of America's horniest periodicals.
People who frequently have sex (and have already signed up for Match.com, which is a telling signpost of horniness in and of itself) are much more likely to use emoji, the study found. In fact, it seems like the more you use emoji, the more likely you are to get laid at least once a month. Only 13 percent of women and 26 percent of men who claim they never use emoji also claimed to be banging on the regular. But among those who said they used "more than one in every text," 46 percent of the women and 64 percent of the men were getting laid monthly. Eggplant emoji. Splashing-sweat-symbol emoji.
Emoji users also think about sex more often. Those who use more than one per text were also the most likely to say they think about sex several times a day, with those who never use them again proving the least horny.
Is this just a generational gap? It stands to reason that young people are more virile, randy, and DTF, and also more conversant in the sensual language of little fruit and vegetable icons and winky faces. A correlation seems likely, but the published data doesn't cross-reference age with emoji use and relative arousal, so it's difficult to confirm.
But that isn't the only survey of emoji and sex. A separate study by DrEd looked at 9 million tweets and determined that their usage is heavily gendered: In the U.S., women were far more likely to use any emoji containing lips or a heart, while dudes preferred the ubiquitous phallic eggplant. Not entirely surprising. It is interesting to note, however, that when it came to representing the male member in emoji form, men preferred the thick, deep-purple eggplant, while women tended to employ the more modest banana.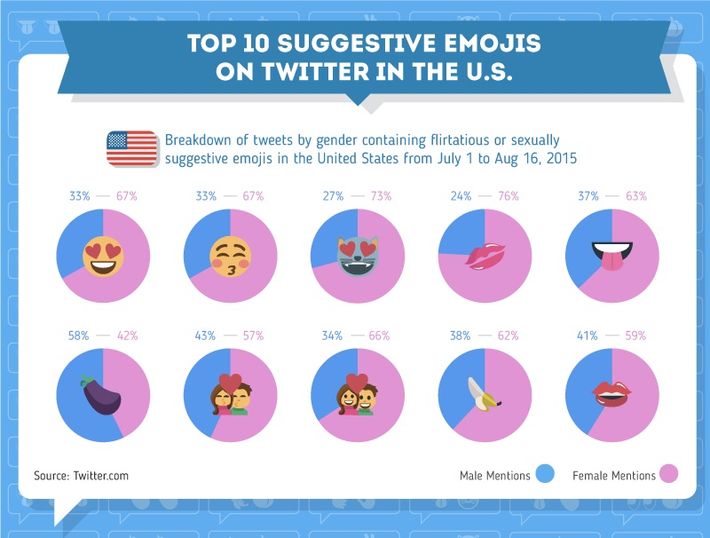 Interestingly, the eggplant = penis equation hasn't caught on at all in Europe. Horny, emoji-using Twitter men of America, perhaps you're feeling yourself just a little too much? Food for thought.