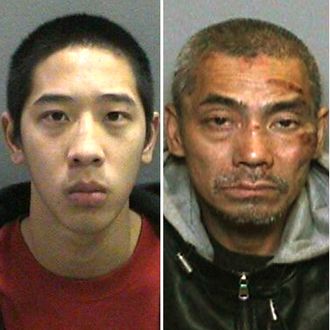 The fugitives.
Photo: Orange County Sheriff's Department
The three prisoners had clearly been planning their "sophisticated" escape for weeks, if not months. They cut through steel, and wriggled through plumbing. Then they made rope out of their bedsheets, and climbed off the unsecured roof of the maximum-security Central Men's Jail in Orange County, California.
And now no one knows where these "very dangerous" criminals might be.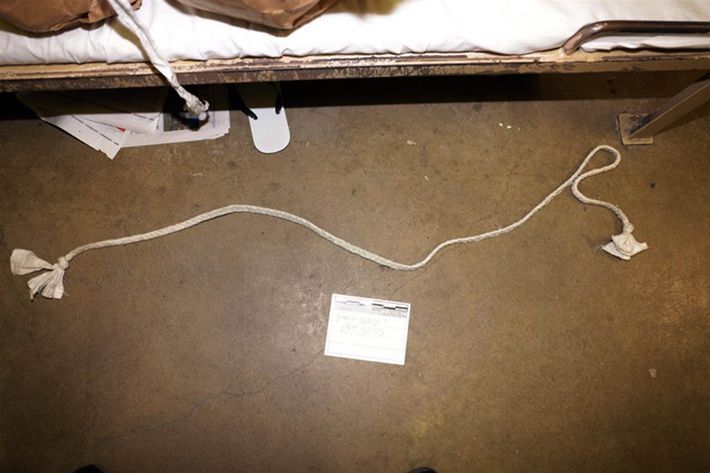 The escape feels a bit familiar, after the three-week-long freak-out-fest inspired by an escape at Clinton Correctional Facility last June — one that involved manhole covers, frozen hamburger meat, and paintings of Barack Obama and Hillary Clinton. Unlike the New York prison break, authorities don't think that these inmates had help from the inside — at least yet. No one knows how the inmates got the tools that let them cut through multiple layers of steel — or why they were so well informed about the jail's layout and security weaknesses.
If anyone has information about the escape — or those on the run — an award of up to $50,000 is up for grabs.
The three fugitives may be armed, and have been charged with awful crimes. Twenty-year-old Jonathan Tieu has been charged with murder, and has been in jail since 2013. Forty-three-year-old Bac Duong has only been in custody for a month, and has been charged with attempted murder. Tieu is believed to be a member of a local Vietnamese gang, according to NBC News.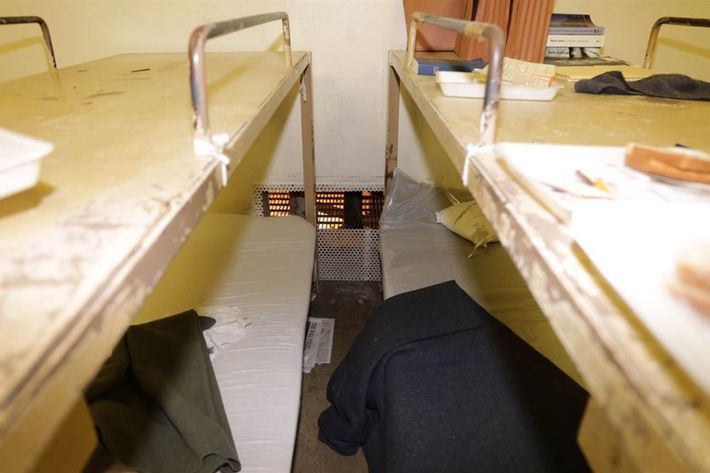 Thirty-seven-year-old Hossein Nayeri has been charged with crimes that stem, according to NBC, "from a stomach-churning episode that could have been an episode from Breaking Bad." In 2012, he kidnapped a marijuana-dispensary owner, drove him out to the desert with three other people, and ordered the victim to show him where he had buried money. Nayeri and his accomplices then chopped off the guy's penis and drove away with it so it would be impossible to reattach. He also set the man, who lived, on fire with a blowtorch and coated him with bleach. He fled to Iran, his home country, and was eventually caught in Prague and returned to southern California, where he would later escape from again last Friday.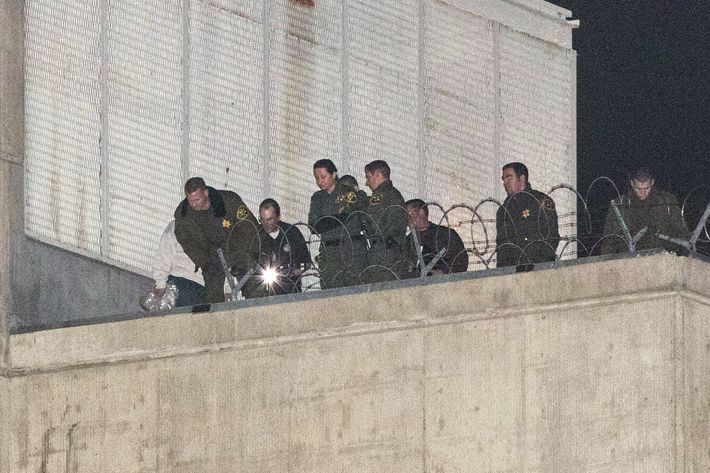 The inmates were being kept in a dorm-type cell — bunk beds and all — with 65 other inmates. More than 900 people are held at the facility in Santa Ana. According to the Los Angeles Times, this is the first time anyone has escaped from the jail in 27 years. The Times adds that there is one employee per 33 inmates; the escapees weren't found until around 9 p.m. Friday, hours and hours after they escaped. 
Authorities have asked the public for help, in pleas written in English and Vietnamese. The fugitives aren't believed to have traveled very far. Orange County sheriff's Lieutenant Jeff Hallock told reporters, "We think it's a strong possibility that [one of the escapees] may have connected with those fellow gang members in the Vietnamese community."
Locals have also been warned not to approach the fugitives. "We're over 48 hours that we know this escape occurred," Hallock said. "Yeah, they could be very desperate.