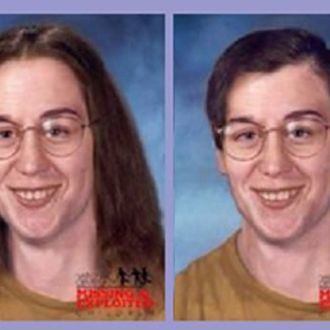 He was missing for three decades.
Photo: North American Missing Persons Network
After 30 years, a Canadian man realized the truth: He was Edgar. Living in St. Catharines, Ontario, he had spent decades with no memory of his family, his childhood, or his identity. Until one day in January, sitting with a social worker, Edgar Latulip figured out who he was — inadvertently solving one of the longest-running missing-persons cases around. A DNA test last week confirmed he was the same person who had vanished in 1986.
He was 21 then, a developmentally delayed young adult living in a group home in Kitchener, Ontario, after a failed suicide attempt. Police suspect that he had boarded a bus to Niagara Falls to attempt suicide again. Their best guess is that Latulip had some kind of head injury on his way to St. Catharines that caused him to arrive sans memory and identity. "It's the only case that I know of where we've been able to find someone who has been missing for this period of time," Detective Duane Gingerich told CTV News.
Rare as it is, this isn't the only missing person who's solved his own cold case, or even the longest-running one. In 2012, Steve Carter, a 35-year-old software salesman in Philadelphia who had always thought he was an adoptee, found his face on missingkids.com. It turned out that he had been kidnapped when he was 4, walking with his mother outside their home in Hawaii.
Latulip is making plans with his mother for their reunion. They have not spoken yet, but she was reportedly overwhelmed to learn her now-middle-aged son is alive.