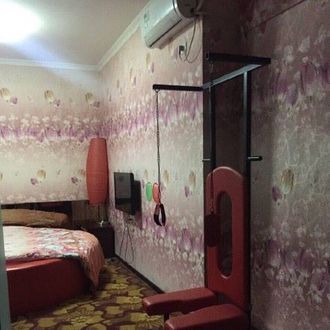 It's completely normal for airlines to book stranded travelers into hotels when flights get delayed, but some hotels are more … interesting … than others. In China, two single ladies traveling together found themselves put up in a romantic, Fifty Shades of Grey-esque sex suite. On Valentine's Day. Their very amusing story ended up all over Weibo, one of China's biggest social networks.
The two women, who met with a weather delay while trying to fly from Chongqing to Hangzhou, posted photos of the room's special features, notably a round bed and a sex chair with arm restraints dangling from it. They jokingly thanked the airline, Hainan, for arranging "a small Valentine surprise" for "two single unmarried girls."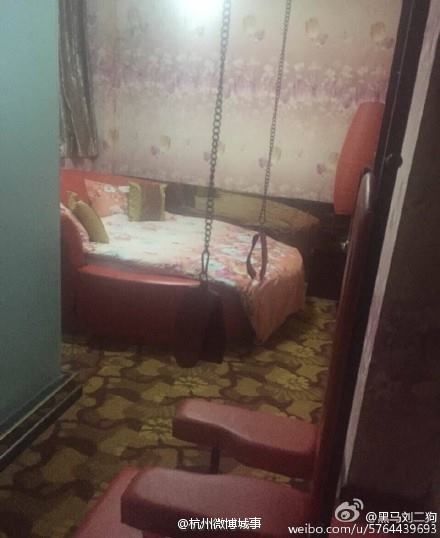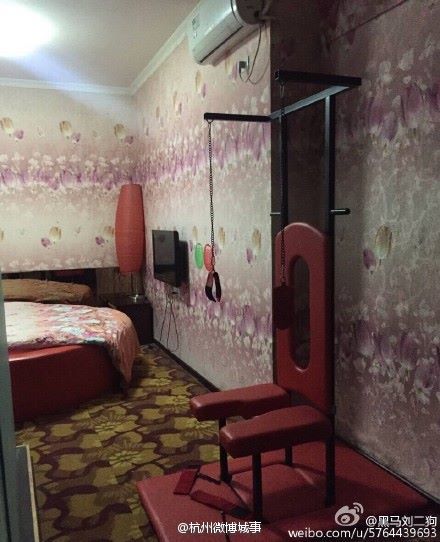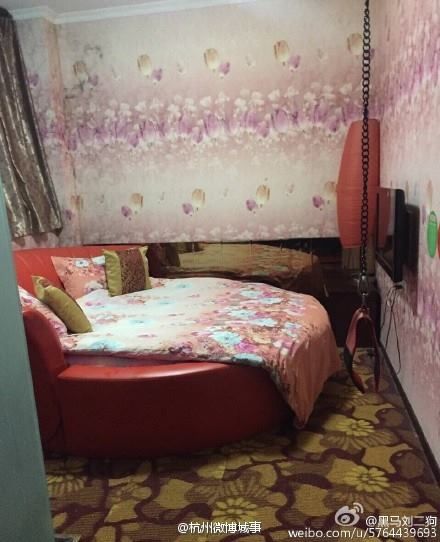 According to Chinese news site Sina, Hainan Airlines apologized "for any embarrassment" to the two passengers on social media. The company pointed out that hotels were fully booked because of the weather and Valentine's Day, and said it didn't know the room was so special.
At least they got a great story out of it.