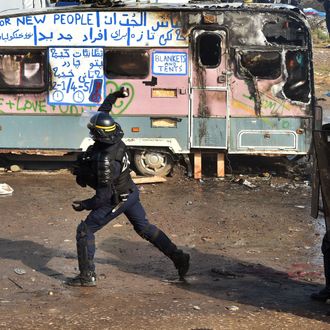 An anti-riot policeman throws a tear gas grenade on during the dismantling of half of the "Jungle" migrant camp in the French northern port city of Calais.
Photo: Philippe Huguen/AFP/Getty Images
Clashes broke out between migrants and police in riot gear after two bulldozers and work crews pulled into the "Jungle" — the sprawling migrant shantytown in Calais, France — on Monday morning to begin the court-ordered destruction of parts of the camp.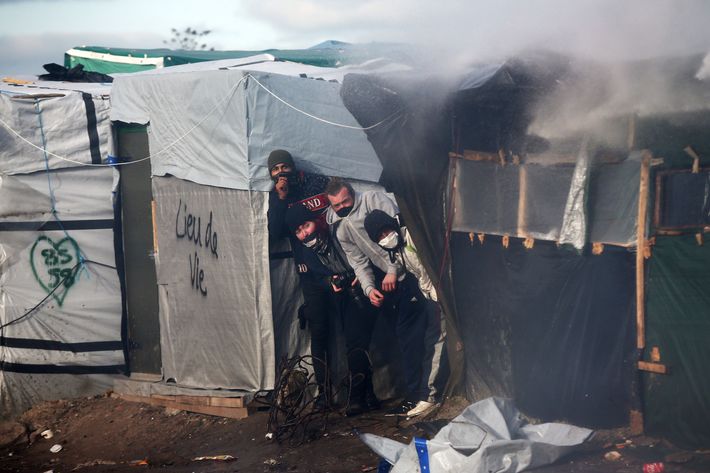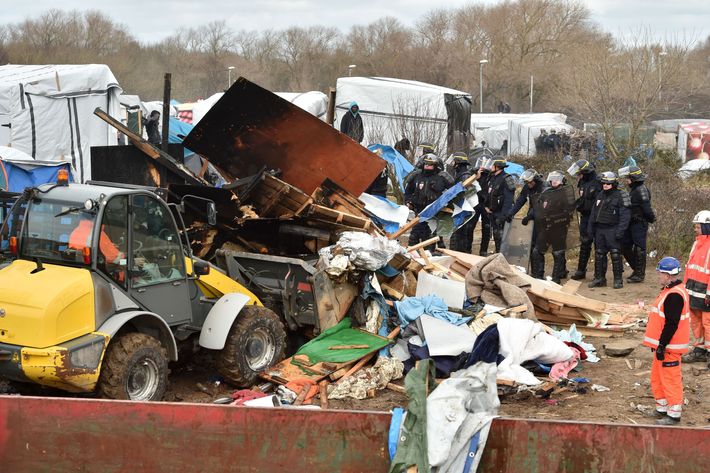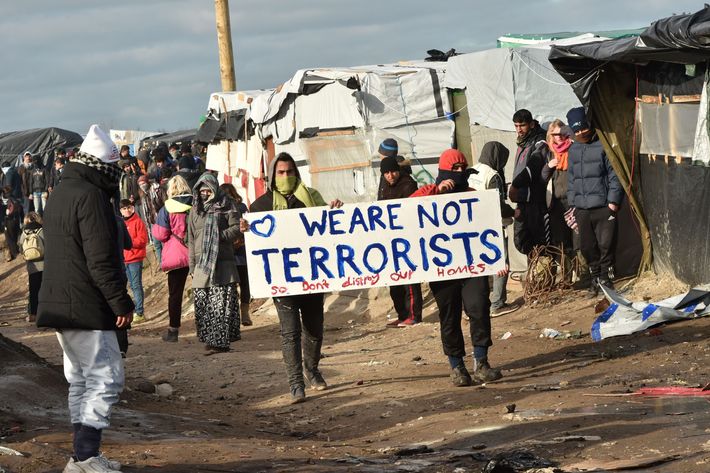 Migrants, refugees, and activists protested as the workers dismantled and tore down empty shacks and tents, with some reportedly setting structures on fire in defiance or throwing rocks at the demolition crews as they worked. Police in riot gear, who stood guard between the crews and campers, lobbed teargas at the mobs, which also set some structures up in flames, reports BBC. Two people were reportedly arrested: one activist and one camp resident.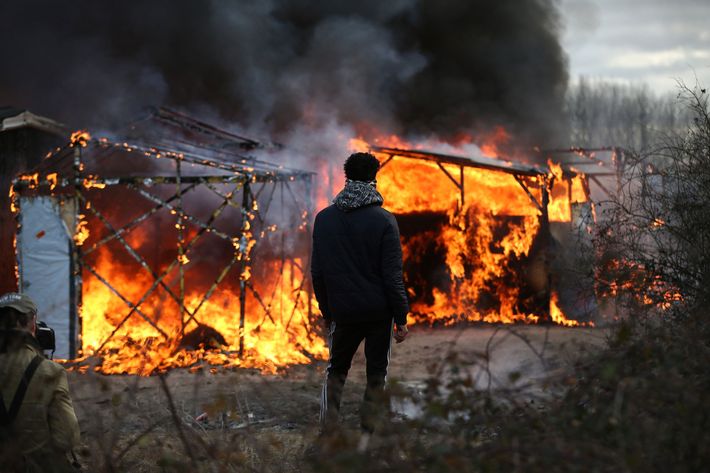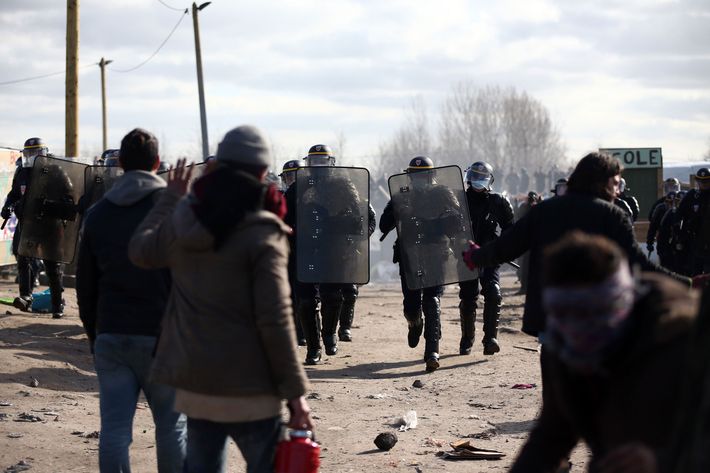 The demolition apparently began peacefully, with officials telling people they had an hour to evacuate the camp or face arrest. Authorities had been encouraging migrants and refugees to decamp voluntarily since last week, after a French judge ruled Thursday that officials could evict about 1,000 residents and demolish southern parts of the camp, with the exception of certain public structures — including schools, mosques, and clinics. French officials will shelter migrants and refugees in heated containers near the camp or send them to official reception centers across France to process asylum claims.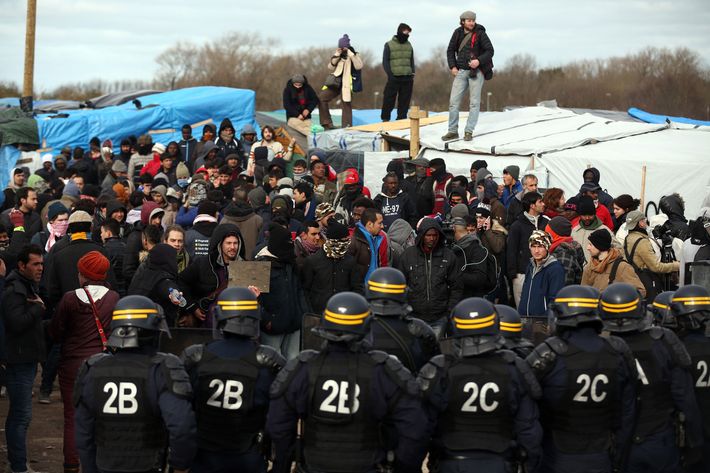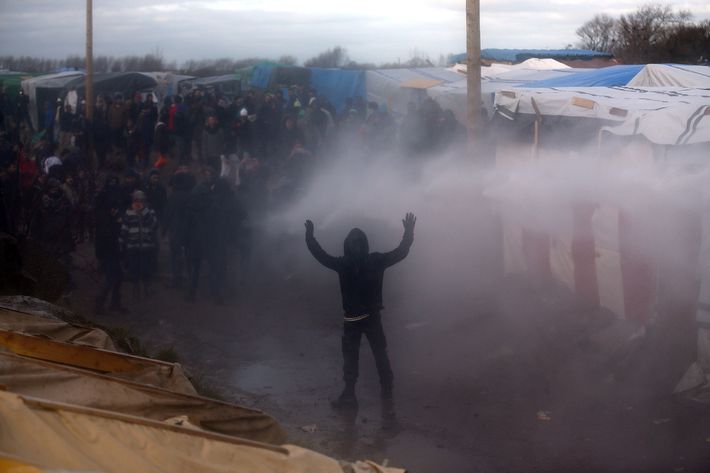 Officials estimate the Calais camp's population at roughly 3,500, but some groups say that number is higher by the hundreds. Migrants and refugees built up the camp in Calais, atop a former toxic-waste dump, because of its proximity to the entrance of the English Channel's "Chunnel," where migrants and refugees wait for the chance to hide on or under trucks and trains in hopes of smuggling themselves into Great Britain.