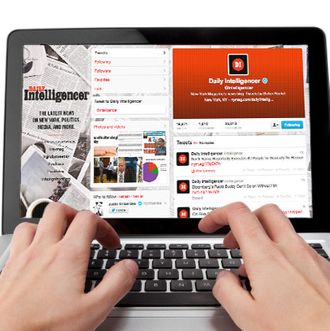 Welcome back to the New York Magazine Competition. On alternate Mondays (or, this week, Tuesday), we lay out a challenge and offer sample responses. Enter in the comments section or on Twitter with the hashtag we've provided, and the editors will select a winner. Criteria are highly subjective, but heavily retweeted and favorited posts will have an advantage. The prize is a year's subscription to New York in print or a two-year subscription to the iPad edition (winner's choice). Full rules are here.
COMPETITION NO. 66: "NEAR-MISS SONGS." Please offer a title that almost works. For example:
(I DID IT) AMWAY

MAN-HANDS ACROSS THE WATER

THE TOOL ON THE HILL
Enter on Twitter with the hashtag #nearmisssongs, or in the comments thread below, by February 17.
Competition No. 66: Near-Miss Songs
Things you buy through our links may earn Vox Media a commission.