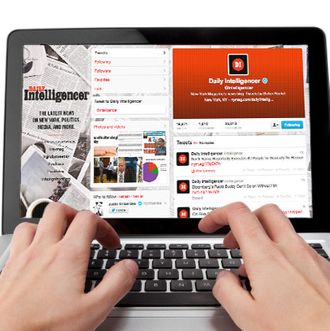 Welcome back to the New York Magazine Competition. On alternate Mondays (or, this week, Tuesday), we lay out a challenge and offer sample responses. Enter in the comments section or on Twitter with the hashtag we've provided, and the editors will select a winner. Criteria are highly subjective, but heavily retweeted and favorited posts will have an advantage. The prize is a year's subscription to New York in print or a two-year subscription to the iPad edition (winner's choice). Full rules are here.
COMPETITION NO. 67: "LEAP-YEAR MOVIES." Please offer a movie title altered to accommodate this month's calendar adjustment. For example:
29 DAYS LATER

THE EXTRA DAY OF THE LOCUST

THE 160-YEAR-OLD VIRGIN
Enter on Twitter with the hashtag #leapyearmovies, or in the comments thread below, by March 3.
RESULTS OF COMPETITION No. 66, "NEAR-MISS SONGS," in which you were asked to provide a song title that almost works.
HONORABLE MENTION TO:
Who Is Zooming Whom?
—Econpete
Dust Like A Woman
— RubyBaby
Bernie and the Jets
— RustyShackelford
We Can Twerk It Out
— rmtmiller
Semi-Sweet Symphony
— KathleenS
Sunshine Batman
— Lexxman
My Boyfriend's Black
—rmtmiller
The Edward I. Koch Memorial Bridge Song
—ragman1940
I Heard It Through the Facebook
—Albacorps
You're So Veiny
—@DannyGroner 
Nessun Dormouse
—Periclescrystal
99 Bottles of Milk on the Wall
—MalcolmMerriweather
You Can't Always Want What You Get
—NYCTarHeel
You Don't Bring Me Flour
—rmtmiller
Abraham, Martin, and John, CPAs
— Lexxman
Unchained Mel Gibson
— onvacation
Purple Nurple Haze
—77BC
AND THE WINNER IS:
I Wanna Hold Your Ham
—TheNext_MrsBass