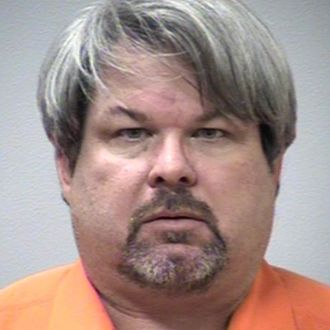 Jason Brian Dalton.
Photo: Handout/Kalamazoo County Sheriff's Office
Good morning and welcome to Fresh Intelligence, our roundup of the stories, ideas, and memes you'll be talking about today. In this edition, we learn new details about the Kalamazoo rampage, Marco Rubio wins key and not-so-key endorsements, and Nokia gets back in the cell-phone game. Here's the rundown for Monday, February 22.
WEATHER
This week is shaping up to be a cold and snowy one for the Midwest and Northeast. In New York, we should miss the snow, but — with the exception of today, which will stay sunny — expect rain throughout the week. [Weather.com]

FRONT PAGE
What Was the Kalamazoo Shooter's Motive?
There are still no clues as to what motivated the shooting rampage that killed six people and injured two others in Kalamazoo, Michigan, on Saturday night. The suspected shooter, Jason Brian Dalton, worked as a driver for Uber and was picking up fares on-and-off over the course of the seven-hour shooting spree. Dalton apparently picked his targets, who ranged in age from 17 to 74, at random. The 45-year-old former insurance adjuster had no previous criminal history, and neighbors say he seemed like a normal family man who never showed any signs of violence. He's set to be arraigned on Monday. [AP]

EARLY AND OFTEN
Following Loss, Bernie Goes to Church
Just a day after his loss to Hillary Clinton in Nevada, Bernie Sanders was back on the campaign trail, stopping in for an unannounced dinner at a primarily African-American church in West Columbia, South Carolina. Sanders was joined by ex-NAACP head with a great name Ben Jealous. They ate, chatted with parishioners, and hugged little kids. Sounds nice. [CNN]

Huge Endorsements Rock Political Landscape
The campaign is heating up, and political power players are starting to emerge, publicly endorsing their favorite candidates. For example, Stanley Druckenmiller, a billionaire financier with apparently questionable judgment, endorsed long-shot John Kasich. Also on Sunday, best thing about New Kids on the Block Donnie Wahlberg endorsed Marco Rubio — so that's who we'll be voting for, obviously. [WCVB]

Rubio May Snag Coveted Loser Endorsement, Too
In what is perhaps the only endorsement more embarrassing than Donnie Wahlberg's, it looks like Mitt Romney might be preparing to endorse Rubio as well. Or he might not; it's all a bit unclear.

Trump Goes Into Birther Overdrive
Donald Trump's actions have no consequences. After loudly questioning President Obama's citizenship for years, Trump moved on to questioning Ted Cruz's eligibility to run for president. Now Trump is questioning Rubio's citizenship as well, even though he was absolutely born in America.

THE STREET, THE VALLEY
Carmaker Ordered to Make Cars
As part of a punishment for just straight-up lying to everyone to make money at the expense of the environment, the EPA has asked Volkswagen to make electric cars in the United States. Surely you can't just start making electric cars, don't you need special machines or a factory or something? [Reuters]

'90s Craze Complete
That was fast. It looks like Nokia is getting back in the cell-phone game. The news was announced at the Mobile World Congress in Barcelona on Sunday, but a spokesperson for the company said they still don't have a time frame worked out. Industry analysts are just excited to play Snake again. [CNet]

Encryption Battle Gets Uglier
In an emotional escalation of the battle between the government and Apple over encryption, several victims of the San Bernardino shooting have joined together to file a legal brief in support of the U.S. government. The government wants to force Apple to unlock the encrypted iPhone belonging to one of the shooters, but Apple claims the move could lead to widespread violations of privacy.

Want to Buy a Failing Tech Company?
Poor Yahoo is not doing very well. In fact, things are so dire that the beleaguered tech company might start courting buyers as early as today to sell off some of its core business. Apparently Verizon, Comcast, and AT&T have all expressed interest. [Business Insider]

MEDIA BUBBLE
Why Cheddar?
Former BuzzFeed president Jon Steinberg has launched a new startup called Cheddar. In what may be the most annoying sounding thing ever, the new media company is being described as a CNBC for Millennials. We know you can't wait to start watching, but the launch date has not been announced yet. [Business Insider]

Harper Lee Laid to Rest
Harper Lee, the beloved, reclusive author of To Kill a Mockingbird, was laid to rest in her hometown of Monroeville, Alabama, over the weekend. She died on Friday at the age of 89 and lived just long enough to see her second book published (or her literary reputation besmirched for financial gain). [AP]
PHOTO OP
Support for Kesha from fellow musicians continues to swell on social media after a judge refused to let her out of her contract with Dr. Luke — who Kesha says raped and abused her for years — on Friday. Taylor Swift has confirmed she donated $250,000 to the embattled singer.
MORNING MEME
These tweets from a New York Times travel reporter who was riding a Megabus when it burst into flames capture the feelings of anyone who's ever ridden one.
OTHER LOCAL NEWS
Your Grandfather Was Totally Right About Kids These Days
Oh man, we're all doomed. A teenager on trial for murder in Easley, South Carolina, told the news cameras in court to follow him on Instagram, Twitter, and Snapchat. He is believed to have shot 17-year-old Kejuan Brown over, you guessed it, a Twitter beef. [Metro]

Don't Read This If You're Eating Beans Out of a Can
In your gross-things-found-in-food story of the day, a woman preparing dinner with her church group in Farmington, Utah, was extremely surprised to discover a severed snake's head in her can of Western Family Fancy Green Beans. Yes there is a picture, and that brand again is Western Family Fancy Green Beans. [HuffPo]

HAPPENING TODAY
Sanders Goes to School
Bernie Sanders is at Amherst today for a rally. Sanders is consolidating support in Massachusetts in the run up to the primary there next week.

Worst Day Ever, Back to Bed
Today is National Recreational Sports and Fitness Day, an opportunity to encourage healthier living and exercise. Or, a day to eat ice cream in bed. It's a free country.

Hillary Hustles in Los Angeles
Hillary is going into fundraising-frenzy mode in the face of unprecedented contributions to her rival's campaign. Today she is in California doing what she does best: making money. Lunch is $1,000 a plate and $2,700 will get you a picture with the woman herself. [NBC]