"There is no one else — she's the whole plan." That's how a Democratic donor described the state of the party's bench to the Times in March 2015, by way of explaining the consolidated support Hillary Clinton was then receiving as her private email server first became a liability. Less than a year later, Clinton is struggling to compete against a candidate so unlikely a contender that his name hadn't even occurred to anyone interviewed for that Times article. Clinton is 69; Bernie Sanders is 74. (And Joe Biden is 73.) Beyond them, the Democratic bench looks awfully thin.
But in presidential politics, things can change swiftly. Five years before he won the White House at 47, Barack Obama was a barely known state senator. Here are ten young Democrats who, like Obama, have unusual ambition, an inspiring life story, a gift for public oratory, or some combination of the three. They aren't prominent — nor are they seasoned enough to have much of a shot on a 2016 ticket — but they just might be poised to break out eight years from now. They are the future of the party that styles itself the party of the future.
The Bisexual Congresswoman Who Grew Up Homeless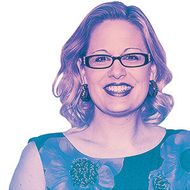 Kyrsten Sinema
Age in November 2024: 48
First elected to the House in 2012 from Arizona, Sinema is one of the very few members of Congress who are outspokenly nonreligious — and, just as rare, she is known for actually working with Republicans. She has been unafraid to push her own party, especially when it comes to reforming the Department of Veterans Affairs. "I've made it my mission to keep the pressure on until every vet gets the care that he or she has earned," she says. "Every single one." House Democratic leaders were impressed with her enough that they put her on the whip team in her first term.
The Georgia Assemblywoman Writing Under a Pen Name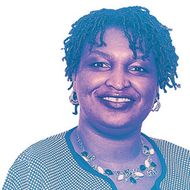 Stacey Abrams
Age in November 2024: 50
She graduated from Yale Law School, was elected to the Georgia State Assembly at 32, and became the House minority leader at 36. If the latest of the several businesses and nonprofits she's founded — this one is a large-scale minority-voter-registration drive — succeeds in its goal of turning her state blue, she'll be one of the most visible Democrats around. "I am the daughter of two people who really came from tough beginnings but refused to allow history to determine who they were going to be," Abrams says. In her free time, she has written eight romantic thrillers under the name Selena Montgomery.
The Muslim Ex-Cop on the Intelligence Committee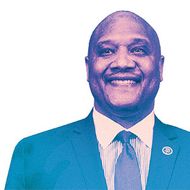 André Carson
Age in November 2024: 50
A convert to Islam as a teenager, Carson decided to become a cop after a run-in with the police at a mosque when he was 17. He worked for Indiana's Department of Homeland Security in counterterrorism before moving into politics, and after he won the U.S. congressional race in Indiana in 2008, he became only the second Muslim to serve in Congress. "Law enforcement is a noble profession under a great deal of scrutiny," he says. "Having had my own experiences with law enforcement as a teenager, being harassed without cause, has given me a deeper level of sensitivity as a legislator."
The Mayor Who Broke Two Records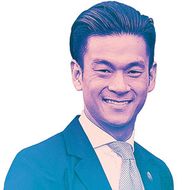 Evan Low
Age in November 2024: 41
When he was chosen by Campbell, California, at age 26, Low became both the youngest gay mayor and youngest Asian-American mayor in the country. "I recall the time I received a letter from the Red Cross — it was a challenge asking mayors in the region to host blood drives," he says. As a gay man, he wasn't allowed to participate, but he is responsible for the petition that eventually led the FDA to lift its ban. After two terms, he jumped to the California State Assembly.
The Marine Corps Vet in Congress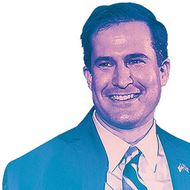 Seth Moulton
Age in November 2024: 46
Moulton has a made-for-politics résumé: three Harvard degrees and four tours of duty in Iraq — and 14 months and counting as a Massachusetts congressman. He has quickly become a moral authority in the House on issues of foreign policy and veterans' affairs. He made no mention during his campaign that he'd twice been decorated for valor — even his parents didn't know. "I think there's a healthy disrespect among those of us who served on the front lines for people who go around telling war stories," he says.
The Mayor Who Got Called to Afghanistan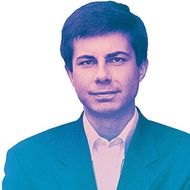 Peter Buttigieg
Age in November 2024: 42
A former Rhodes scholar and McKinsey consultant, Buttigieg was elected mayor of South Bend, Indiana, in 2011. He became the youngest mayor of an American city with over 100,000 people — and then spent much of 2014 in Afghanistan, called up by the Navy Reserve. He received a Mayor of the Year award from the government and technology site GovFresh in 2013. "To the extent that I've been able to send the message that we're coming back and have a city we ought to be proud of, that is going to be the most important thing I can do for the community," he says.
The Sanders Supporter With Harry Reid in Her Corner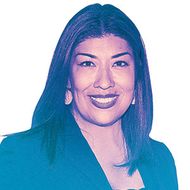 Lucy Flores
Age in November 2024: 45
"By the time I was 15, I was on juvenile parole … By the time I was 17, I was a high-school dropout," Flores told supporters of her candidacy for lieutenant governor in 2014. She joined a gang and ended up in a juvenile-detention center — then pulled herself together, eventually graduating from law school. In 2013, after testifying about an abortion she had as a teenager, Flores became the subject of death threats and a hero to abortion-rights activists. She served in the Nevada State Assembly, then lost an election for lieutenant governor. But the Harry Reid protégée is running for Congress and actively campaigning for Bernie Sanders.
Michigan's Eldest of 14 Siblings
Rashida Tlaib
Age in November 2024: 48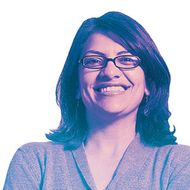 As the first Muslim woman elected (in 2008) to her state's legislature, and as one of only two serving in an elected capacity anywhere in the country, Tlaib has been a voice for a badly underrepresented political constituency. The daughter of Palestinian immigrants, she helped raise her 13 younger siblings ("Ever since I was 7, I've been changing diapers") and was the first in her family to graduate from high school. Term-limited out of office, she lost a State Senate race in 2014. But the person who beat her was later accused of assaulting his wife and will likely resign as part of a plea bargain. Tlaib hasn't decided whether to run again.
The Only Remaining Black Member of Louisiana's Congressional Delegation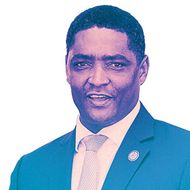 Cedric Richmond
Age in November 2024: 51
When Richmond was first elected to Congress in 2010, he was so baby-faced people sometimes mistook him for a staffer. The last Democrat in Louisiana's delegation, he is willing to stick his neck out for Republicans — when it came to light that his colleague Steve Scalise had given a speech to a white-supremacist group, he advised him on how to make amends with the black community. In Louisiana, Richmond says, "our needs are so great that we don't have the luxury to be that partisan." (He also says he tries to tell Republican colleagues they are "a little over-the-top with their criticism of the president.")
The Army Vet Representative Who Charms and Needles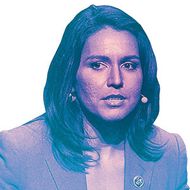 Tulsi Gabbard
Age in November 2024: 43
"I felt it was important to bring the experience and the voices of my brothers and sisters — both those who never made it home as well as those who did — to Congress," says Gabbard, who served in the Iraq War and is the first Hindu member of Congress. She's quickly become a national figure — she's known for taking reporters surfing when she's back home in Hawaii, and, in a glowing Vogue profile, Nancy Pelosi called her "an emerging star." She's also picked public fights with party leaders, including calling out Dem chairwoman Debbie Wasserman Schultz for not scheduling enough debates.
*This article appears in the February 22, 2016 issue of New York Magazine.