Because everything is cyclical and keeps happening again and again and again and again and again and again, we have a new Celebrity Is Really Other, Dead/Missing/Old Celebrity rumor. A video on YouTube with some … interesting theories has led to an ongoing comment-section fight over whether Katy Perry is really grown-up JonBenét Ramsey, a former child pageant queen who was found strangled to death under suspicious circumstances before I learned how to talk.
The Kernel has the definitive explanation of the theory here. The case seems to stem around Perry's eyebrows ("You know, the eyebrows don't change much on a person. You're born with your eyebrows," Junger Surfer, a YouTube conspiracy theorist, theorizes), this Katy Perry tweet, and little else beyond the fact that some people on the internet said it so now it's a story.
Far more interesting than a too-out-there internet conspiracy theory is beef between YouTube conspiracy theorists. As chronicled by the Kernel's Rick Paulas, various YouTubers in the conspiracy-theory community have posted videos accusing Dave J (photo below), a weed-ripping major proponent of the JonBenét Perry theory, not only of planting fake stories in order to distract everyone's attention from what's really important, e.g., the Bilderberg Group, but also of being Huffington Post political reporter Arthur Delaney.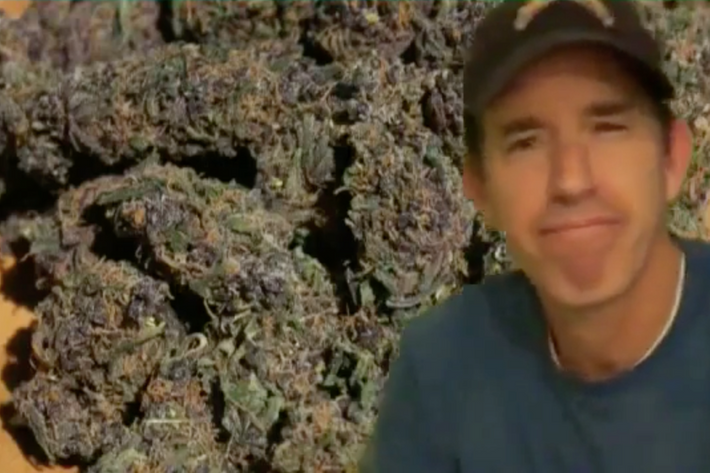 Delaney denied being Dave J to the Kernel. A representative for Universal Music Group, Perry's label, did not respond to a request for comment, which is not a denial. Is Katy Perry JonBenét Ramsey? Probably.