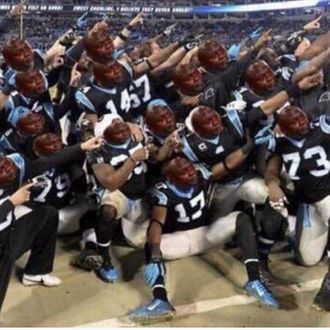 One of the few truly good and long-lasting memes in recent memory is Crying Jordan, a picture of Michael Jordan looking moist and gross. That image will soon overtake Jordan's basketball abilities as his most enduring legacy.
We know that photographer Stephan Savoia is a fan of the meme. After being contacted by The Wall Street Journal about his photo, he told them, "I just did some Google searches after I read your email and have not been able to stop laughing."
But what about the notoriously image-conscious Jordan himself? It turns out that he's also okay with it. A rep told TMZ, "Everyone seems to be having fun with the meme," which is an accurate assessment.
There is one caveat, however. "We haven't seen anyone using it to promote their commercial interests, which is something that we're monitoring." So you can use Crying MJ to rake in likes and faves, but not cold, hard cash. Mr. Jordan, if you are still looking for a meme cop to monitor Crying Jordan images for possible misuse, please email me.