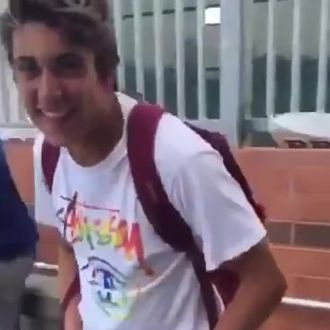 After catapulting his shoe-wearing friend, Daniel, to viral fame, Josh Holz quickly became the target of attacks, cyber and otherwise. Last week, his house was SWAT'ed by schmucks, and this week, hackers took over his Twitter account, deleting the original video.
Holz has since regained control of his account, but not before some "really sick people," in Holz's words, were able to post garbage.
"Damn, Daniel" is still around on YouTube, but that original post, which had racked up hundreds of thousands of likes and retweets, is likely gone forever.
RIP, original "Damn, Daniel" video. You are back at it again with the white Vans in heaven.