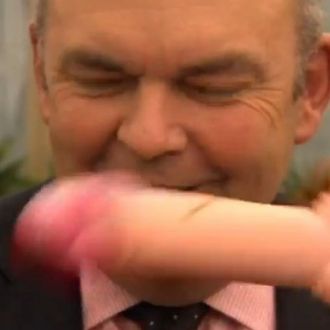 Steven Joyce, New Zealand's economic development minister, got a bit more than he expected this week when a protester hurled a dildo at him to signal her opposition to the Trans-Pacific Partnership Agreement.
After throwing the sex toy, the protester, Josie Butler, said, "That's for raping our sovereignty." She was taken away by police and later released without charges. Much of New Zealand's Maori population opposed the trade deal, which was signed in Auckland earlier this week.
"[You have] new experiences in politics every day. It's the privilege of serving," Joyce told reporters. He later acknowledged the inherent virality of flying dildos, hoping to expedite the process.