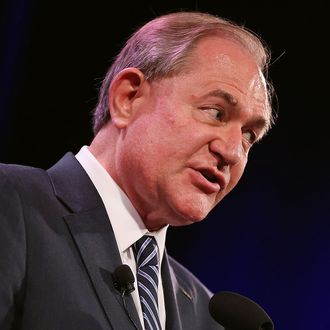 Everybody who's in the next debate, take one step forward. Not so fast, Gilmore.
Photo: Scott Olson/Getty Images
You may have heard that the next Republican presidential debate will take place Saturday night. What you may not realize is that it's not really a debate involving all of the Republican presidential candidates. It's a debate involving all of the candidates except James Gilmore, who failed to make CBS's obviously arbitrary and malicious "cutoff." The good news for Gilmore is that he is now certain to win the undercard debate.