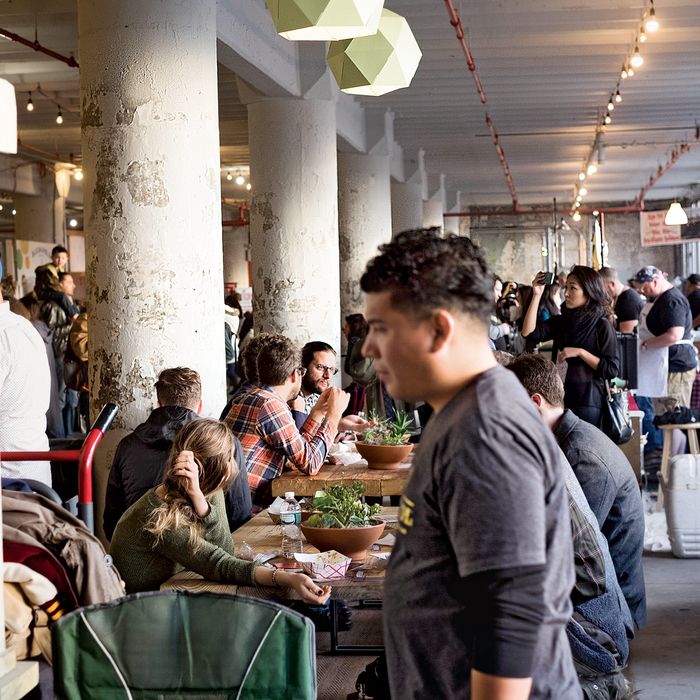 Brooklyn Flea's setup at Industry City.
Photo: Christian Hansen
"I share a massive shop with a 3-D-printing company, a wood sculptor from Korea, and a girl who works on special effects for television," says Paul Kruger, whose design studio, Fallen Industry, is part of Industry City, a 6 million-square-foot megacomplex in Sunset Park, Brooklyn. "One day I came into work and thought she was trimming her fingernails on our bandsaw. Turned out she was trimming a fake hand she designed for a crime drama."  That mash-up of creative activity is typical of Industry City, and it can also be found in the growing handful of other former manufacturing hubs that have been remade into what are essentially urban industrial parks designed with the modern worker in mind. Co-work spaces are big, as are extracurriculars like on-site yoga, happy hours, and dance parties. This focus on amenities is in part a matter of necessity: "This isn't midtown, where there are tons of restaurants on the corner," said Chris Havens, a Citi Habitats broker who leases at 1000 Dean in Crown Heights. "Buildings need to create that environment." The result is an office that's also a seven-day-a-week entertainment complex. Cities within a city are showing up all over the world, including London and Copenhagen, and more are coming to New York as well. Empire Stores in Dumbo will open this summer, and Mayor de Blasio recently announced plans to develop Governors Island, which might set the bar for most out-of-the-way commute.                
Five New York Mega-complexes
Among them, a sprawling shipyard and a taxi-driver clubhouse.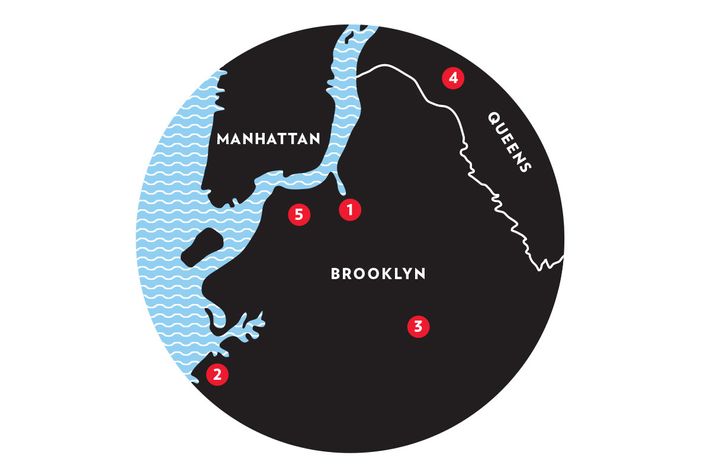 1. BROOKLYN NAVY YARD
Neighborhood: Wallabout
Sq. ft.: 4 million
"Everyone is making things," says David Benjamin, of experimental-architecture firm the Living. On a single floor, there are two robots under construction, samples of a building façade, and a light sculpture that "makes you feel like you're looking through a telescope at the sun." Tenants include Steiner Studios and New Lab, a design co-work space.
2. INDUSTRY CITY
Neighborhood: Sunset Park
Sq. ft.: 6 million
This month, the Brooklyn Nets move into a practice facility atop one of the warehouse buildings, and Steven Alan recently moved its design offices and showroom there, joining artist studios like the collective SPark Workshop. To serve all the new tenants, the building installed a ten-vendor food hall that serves bubble tea, pastries, and tacos.
3. 1000 DEAN
Neighborhood: Crown Heights 
Sq. ft.: 150,000
"In the first few months [after moving in], we played Ping-Pong in unused office space on our floor," says Georgia Frierson, who works at Brooklyn Flea headquarters. "Now it's like a little community — people will see our name on the door and stop in to say hi." The co-work company the Vault is currently building out the ground floor, but the office is mostly made up of small businesses.
4. FALCHI BUILDING
Neighborhood: Long Island City 
Sq. ft.: 658,000
Competitors Uber, Lyft, and the New York City Taxi & Limousine Commission share the building with tech incubator Coalition for Queens and a bustling food hall that includes retail and production for Doughnut Plant. "It definitely helps business when you have 1,000 cabdrivers coming through each day," says manager Devi Dylan Krakowski.
5. EMPIRE STORES
Neighborhood: Dumbo
Sq. ft.: 500,000
"We want to appeal to the tech tenant who may be based in the West Coast and may have some pressure to find a cool space for their employees," says Jack Cayre, of Midtown Equities, the developer behind Empire Stores, which opens this summer. Detroit-based watchmaker Shinola will have an in-store café operated by the Smile. PR firm 72andSunny will occupy the top floor.
Industry City Was an Enormous Shipping Terminal …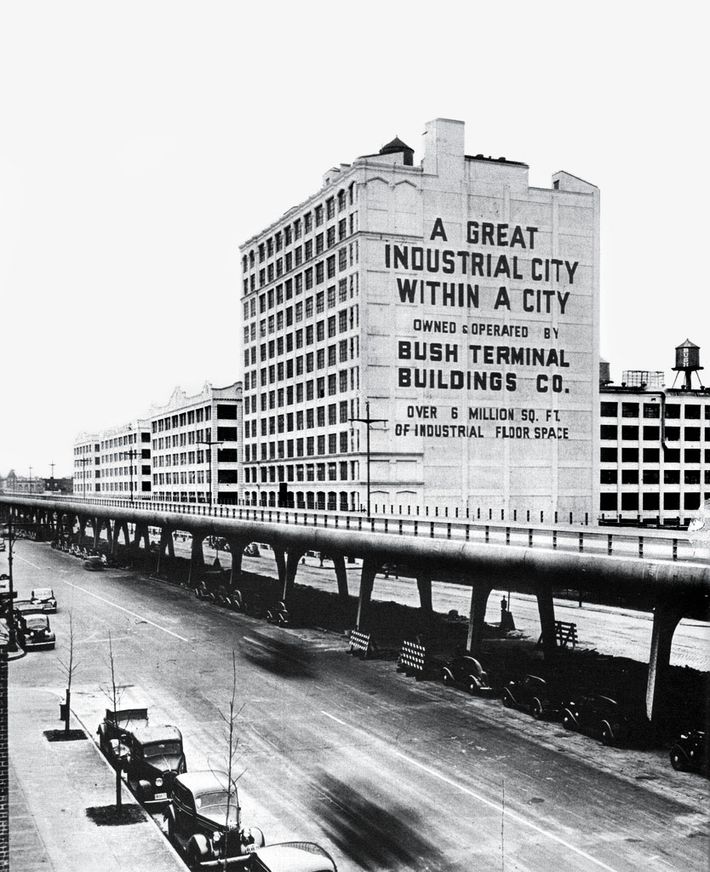 As for the Brooklyn Navy Yard, it was an actual Navy yard. Commissioned by President John Adams in 1801, it grew to include a hospital and officers' houses before closing in 1966. 1000 Dean was a Studebaker Service Station. The backstory of these industrial relics is part of the appeal to their new residents: "When you tell people you work at the Brooklyn Navy Yard," said Anastasia Cole Plakias, of rooftop farm Brooklyn Grange, "nine out of ten will tell you that their grandpa worked there."
… And Now It Houses a Drone Laboratory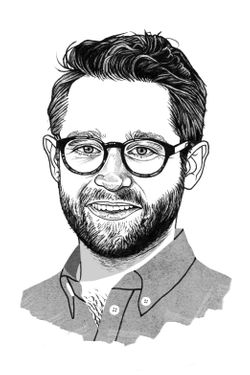 "We held the first legal commercial-drone flight in New York at Industry City, in the courtyard. There are two courtyards — one is a beautiful, Scandinavian-stark design. Another is techy, with a San Francisco or San Diego vibe; it's where the Mister Sunday dance party is held on weekends [in warmer months], and every Thursday a vendor is there serving beer. We flew in the Scandinavian courtyard. What was really amazing to show was the drone's proximity to downtown Manhattan from Industry City. Our office here is specifically designed for test-flying a drone indoors, with offices on one side and a workshop and lab on the other. Our ceilings are about 14 feet, and with a smaller drone, you can fly in that. Generally, we're just hovering." —Jon Ollwerther, chief marketing officer, Aerobo
All These Things Are Made Here …
Robots for Mars and furniture that sort of defies gravity.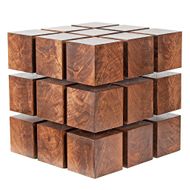 Levitating Furniture
RockPaperRobot, Brooklyn Navy Yard
Tables formed of magnetized wooden cubes held in equilibrium by steel cables.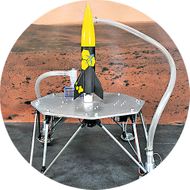 Spacecraft Technology
Honeybee Robotics, Brooklyn Navy Yard
NASA spacecraft systems designed for drilling, coring, and sampling on the moon, asteroids, and Mars.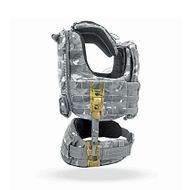 Bulletproof Vests
Crye Precision, Brooklyn Navy Yard
Armor and combat material built for the U.S. military.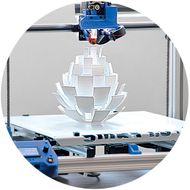 3-D Printers
gCreate, Industry City
That are 3-D printed, naturally.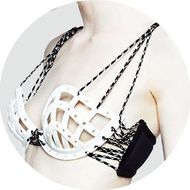 Carbon Fiber Bras
BlackBox Manufacturing, Brooklyn Navy Yard
A collaboration with the fashion label Chromat.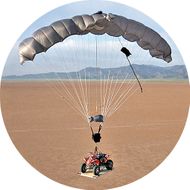 Precision Air-Drop Parachute
Atair Aerospace, Brooklyn Navy Yard
Military-grade, with collision-avoidance technology.
How to Sell Wall Street on Creative Brooklyn
"I had a basic, simple pitch to Goldman Sachs [the investor for 1000 Dean]. There were a lot of creative professionals moving to the neighborhoods around the building, and there was nothing within a couple miles to serve as an office hub. People crave community and human contact, and I thought this would attract small companies and individuals who wanted to get out of the house." —Jonathan Butler, 1000 Dean
Solving the Lunch Problem …
By making lunch come to them.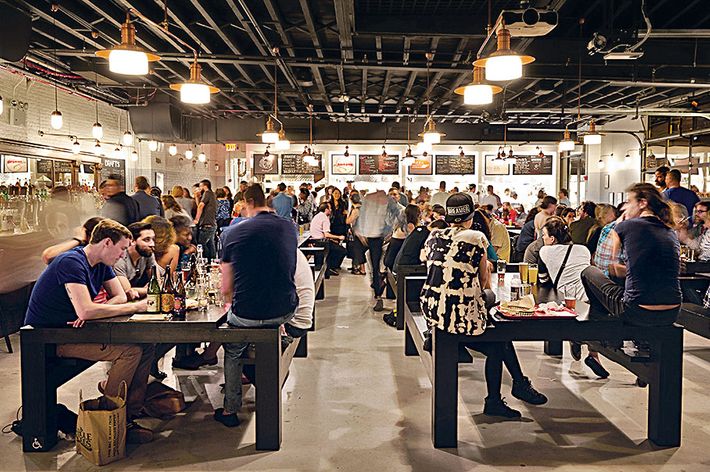 Until recently, Dunkin' Donuts was the closest place to eat near Industry City. The buildings' owners fixed that by making their own ten-vendor food hall with Italian sandwich shop Ends Meat and ReCaFo, which specializes in authentic Jamaican food. Meanwhile, Berg'n, the bar and unofficial office lounge on the ground floor of 1000 Dean, offers four rotating food stations, currently including Mighty Quinn's for barbecue and Samesa, which sells chicken shawarma. Up in Queens, the Falchi Building's solution was the Food Box, which offers Queens staples like Caribbean and Thai, as well as a Doughnut Plant and a Juice Press. And the Navy Yard is now building its own 60,000-square-foot food hall to be anchored by Russ & Daughters. Empire Stores will partner with Vinegar Hill House to operate a takeaway outpost.
… And Keeping the Worker Bees Entertained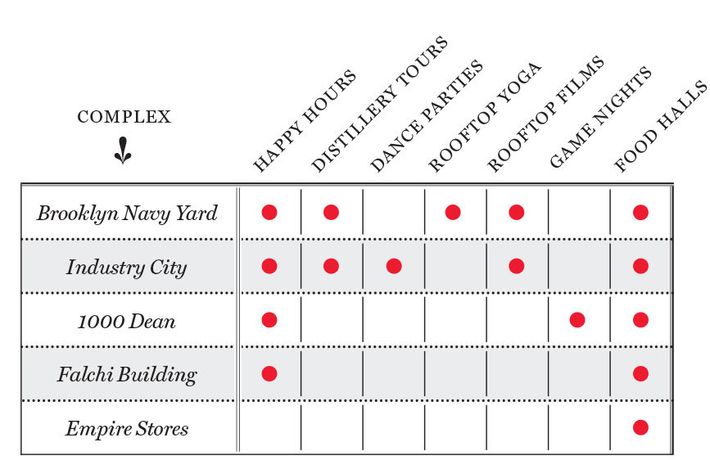 Unspoken Rules of the Navy Yard

1. "Forgetting to mention that you borrowed someone's tool is the worst thing you could do." —David Benjamin, the Living
2. "There is definitely an unspoken social code of freight use. Some people are super-conscientious, loading everything onto the dock before calling and loading the freight, others are … well, freight hogs." —Anastasia Cole Plakias, Brooklyn Grange
3. "Don't try to work someone's soldering station if you just don't know how to use it." —Jessica Banks, RockPaperRobot
A Few Neighborly Collaborations
Is this what synergy means?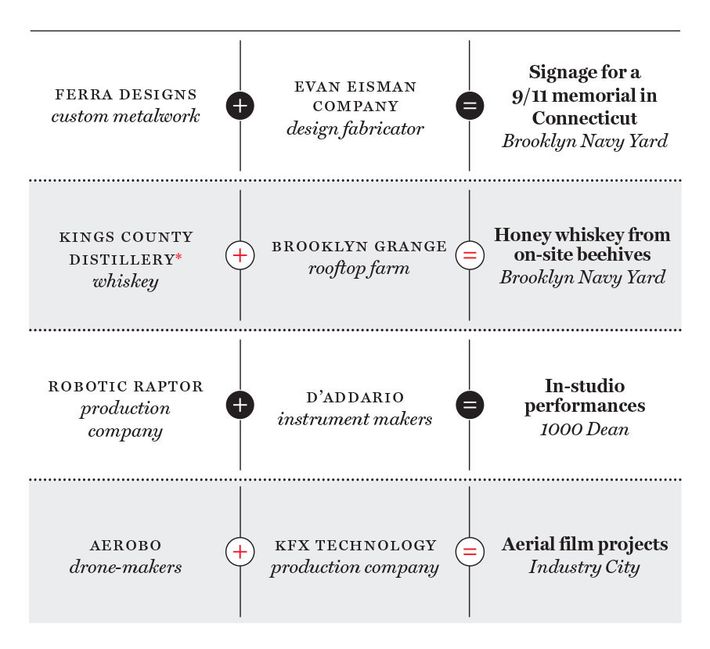 *Co-owned by New York deputy editor David Haskell.
But At Least One Industry City Pioneer Misses the Lonely Old Days
(Which were four years ago.)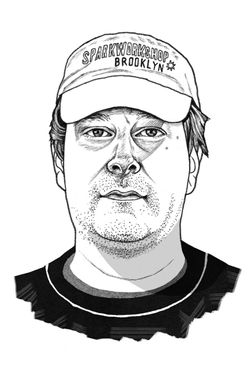 "I'm a sculptor. It's hard to find space for loud, noisy, creative types. I came to Industry City just prior to it being bought out [by the developer Jamestown]. The price was reasonable, so I set up studios and figured I could make a little money helping other artists in the same situation, creative people doing noisy things. Before, it was very industrial and gritty. The owners were tenants as well and did not have a lot of money to invest in the buildings. The biggest transition is that the new owners seem to be keener on creative types rather than the old-school people here, like this import-export textile company and a cabinetry manufacturer. I thought the grittiness was fine. I didn't pick this place because I needed any amenities, I just needed cheap space to work. Now the rent is in contention. I see it as a constant worry of artists, trying to find a cheap place to work." —Gary Oshust, founder of SPark Workshop Brooklyn
The Microcity Mini-Boom
The creative work-play space has gone global.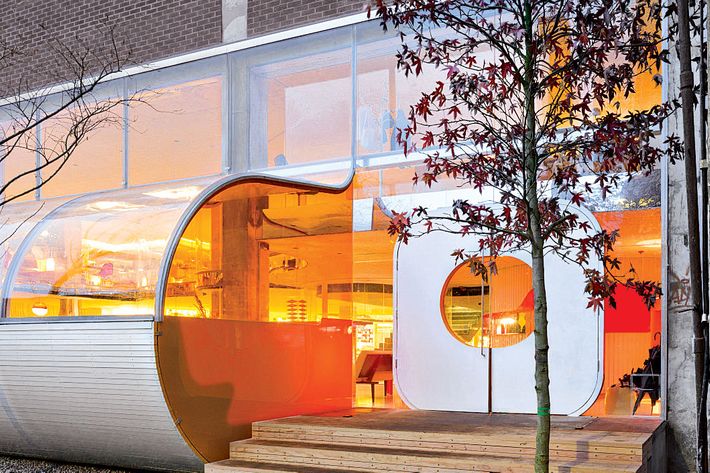 The Hive
Oakland, California
A block-long collection of auto shops became co-work spaces, architecture offices, restaurants, and a 350-seat, 10,000-square-foot beer garden.
Rainmaking Loft
Copenhagen
Tech entrepreneurs can hang out in the game zone with Ping-Pong tables or take in events like workshops, lectures, and film screenings.
Ponyride
Detroit
The raw factory space hosts artist residencies, pop-up dinner parties, and holiday markets. Social entrepreneurs and artists can lease space.
Innovation and Design Building
Boston
Shipping-container kiosks serve lobster and grilled cheese to the small design firms occupying this former Army storehouse.
St. Elmo Public Market
Austin, Texas
Opening in 2018, it will hold as many as 40 food vendors and have event venues, roof access, retail, and possibly a beer hall.
Numa Sentier
Paris
Once a sweatshop, it reopened in 2013 as a start-up incubator, with co-work space, drop-in yoga classes, and Friday happy hours.
Ford Factory
Los Angeles
Now being renovated in the Arts District, when it opens later this year it will have outdoor fire pits and a roof deck with a decorative water tower.
Second Home
London
An old Shoreditch carpet factory is a co-working club with live music and lectures. Louis Solley, formerly of Ottolenghi, runs the in-house restaurant.
*This article appears in the February 22, 2016 issue of New York Magazine.