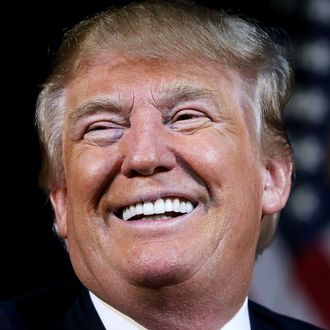 Photo: Win McNamee/Getty Images
Presidential candidate Donald Trump has called for a boycott of Apple products in the wake of the company's refusal to help the government unlock a phone used by one of the San Bernardino attackers. Trump's anger, like that of most Republican candidates, stems from a sense that refusing to help the FBI is tantamount to helping terrorists.
Trump himself has a long history with the company — not limited to the fact that he owns and tweets from an iPhone, and owns a significant amount of Apple stock. In 2013, he (repeatedly) criticized the company for dragging its heels on introducing a larger screen size.
He later claimed, in early 2014, to have dumped his stock.
Surprisingly, Trump was not, precisely, telling the truth, as we understand it: Now that he's a presidential candidate, Trump has had to disclose many of his business interests; as it turns out, the master of the art of the deal still holds at least a million dollars in Apple stock.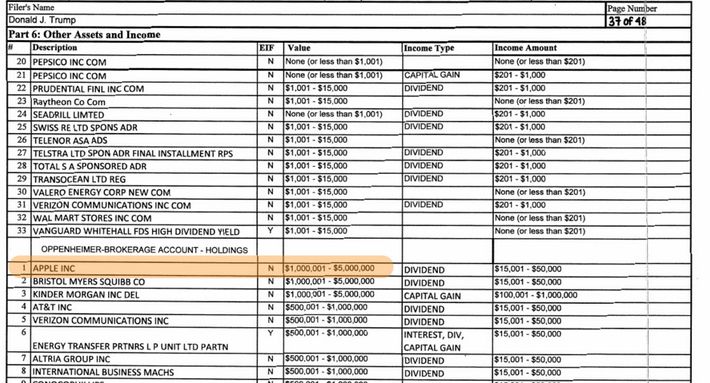 He is also still tweeting from an iPhone.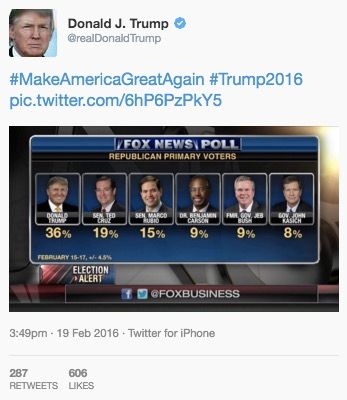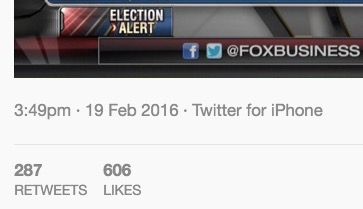 Also, semi-relatedly, Trump hates Steve Jobs's yacht: