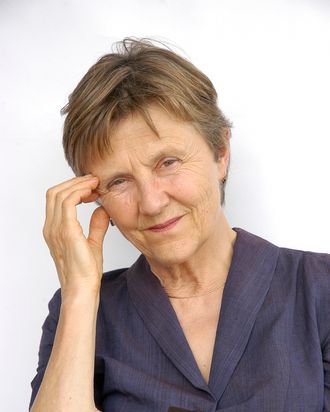 Helen Garner.
Photo: Courtesy of Text Publishing
Spam filters, believe it or not, aren't perfect. Occasionally, you'll get some false positives or true negatives. Maybe you'll get sent to a malware-laden site for Canadian pharmaceuticals; maybe you'll miss a quick note from your friend. Maybe you'll miss out on $150,000.
That's what famed Australian writer Helen Garner nearly did when an email from Yale awarding her the prestigious Windham–Campbell Prize went to her junk folder. The email promised "good news" and asked for her phone number.
"I thought, 'Oh, what the hell is this?' I thought definitely somebody was having me on," she said in a radio interview.
After checking with her publisher, Garner found out that she'd won the prize along with a fair chunk of change. The judges wrote that Garner's nonfiction "brings acute observations and narrative skill to bear on the conflicts and tragedies of contemporary Australian life."
Luckily, this particular contemporary tragedy was avoided.