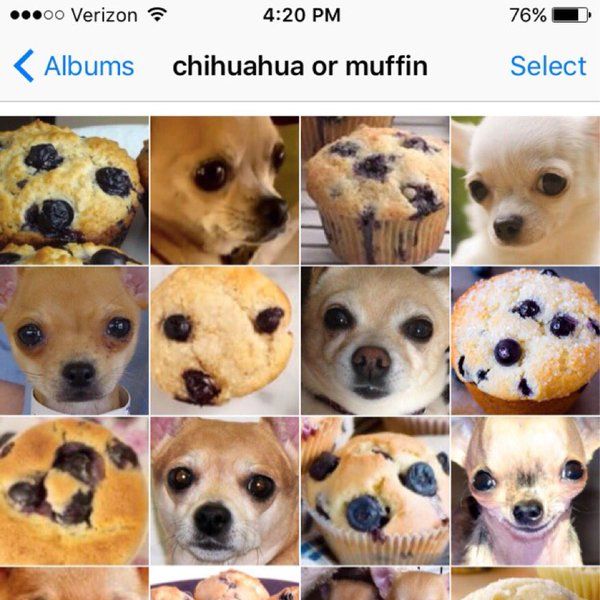 Twitter genius Karen Zack has one question for you: Is this a dog or a piece of food?  
It seems straightforward enough to answer (you know what a duckling looks like, I hope; same with a bagel) and yet, when you're staring into the sweet blueberry eyes of what very well may be a dog — and when it's, you know, the time of day that Zack is screenshotting her galleries — who's to say where "chihuahua" ends and "muffin" begins?
"I've been making these animal/food comparison tweets for a while. After the first one my brain just kept looking for possible matches," Zack told Food and Wine. This is the closest any of us will ever come to being the hungry guy in a cartoon to whom everything appears as a juicy drumstick.