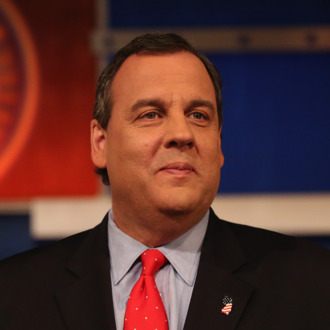 Señor Cristobal does not know this "Chris Christie" you speak of.
Photo: Scott Olson/Getty Images
Donald Trump has foolishly allowed Chris Christie and his family to venture outside of their cell, and the governor is not going to let the people of New Jersey mess up this escape opportunity. With six newspapers calling for his resignation and his post–Trump endorsement approval-rating dropping to 27 percent, state residents probably wouldn't be thrilled that Christie's taking a vacation to celebrate his 30th wedding anniversary under the best of circumstances. But when Christie leaves the state on Tuesday for an undisclosed "warmer" location, New Jersey will be in the midst of intense negotiations to avert a NJ Transit strike.
The nation's third-busiest commuter railroad is set to shut down at 12:01 a.m. Sunday if NJ Transit officials can't reach a deal with 11 labor unions, which haven't had a contract in five years. While New York governor Andrew Cuomo was credited with stepping in to avert a Long Island Rail Road strike in 2014, Christie said it's "not the job of the governor to negotiate personally."
"I'm sure that I'll be taking calls and giving instruction and direction. That's my job," Christie told reporters. "But your 30th wedding anniversary only comes once. Hopefully, the NJ Transit strike never comes." If New Jersey's transit system does devolve into chaos next week, many of the state's 100,000 rail riders will blame Christie — but he'll be on the lam by then, so who cares?