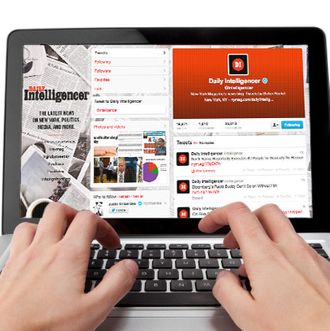 Welcome back to the New York Magazine Competition. On alternate Mondays (or, this week, Tuesday), we lay out a challenge and offer sample responses. Enter in the comments section or on Twitter with the hashtag we've provided, and the editors will select a winner. Criteria are highly subjective, but heavily retweeted and favorited posts will have an advantage. The prize is a year's subscription to New York in print or a two-year subscription to the iPad edition (winner's choice). Full rules are here.
COMPETITION NO. 68: "REPLACE A WORD WITH SANDWICHES." In honor of Chris Hayes's reference to "Bernie Sandwiches," and the meme and video game it inspired, please offer a familiar phrase or title altered thus. For example:
JONATHAN LIVINGSTON SANDWICHES

EVERYTHING YOU ALWAYS WANTED TO KNOW ABOUT SANDWICHES (BUT WERE AFRAID TO ASK)

SANDWICHES: A LOVE STORY
Enter on Twitter with the hashtag #replaceawordwithsandwiches, or in the comments thread below, by March 17.
RESULTS OF COMPETITION No. 67, "LEAP-YEAR MOVIES," in which you were asked to provide a title modified to reflect this year's calendar adjustment.
HONORABLE MENTION TO:
The Day After The Day After Tomorrow
—77BC 
An Extra Hard Day's Night
— Lexxman
48 Years a Slave
— gianna13
Early-Middlemarch
— hoipolloi
March of the Penguins (will start late)
— Sccop_K; similarly, @muddymudskipper
Fantastic Every Four
—@AprilFoolsRebel
Sidereality Bites
—CaptServo
The Slightly More than Seven Year Itch
— amycakesNY
The Longest Year
—rbison
Another Day's Journey into Night
—j_son
Se8en
—MiddleCoastDan 
9.6248571428571429 Weeks
—MC5
The Year with an extra day of Living Dangerously
—MalcolmMerriweather
3 or 4 Days of the Condor (Depending on the Year)
—3North 
AND THE WINNER IS:
…adjustment for all
—RustyShackelford