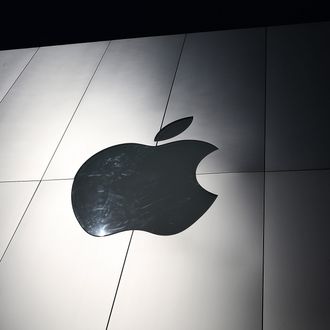 Photo: Justin Sullivan/Getty Images
What is it about technology that turns public officials into bad science-fiction authors? Take San Bernardino County DA Michael Ramos, whose office wrote in a court filing obtained by Ars Technica that Syed Rizwan Farook's iPhone "may contain evidence that can only be found on the seized phone that it was used as a weapon to introduce a lying dormant cyber pathogen that endangers San Bernardino's infrastructure." 
Uhhhh … ? As you might be able to guess, this is … nonsense.
iOS security expert Jonathan Zdziarski confirms: "It sounds like he's making up these terms as he goes," he told Ars Technica. "We've never used these terms in computer science. I think what he's trying to suggest is that Farook was somehow working with someone to install a program on the iPhone that would infect the local network with some kind of virus or worm or something along those lines. Anything is possible, right? Do they have any evidence whatsoever to show there is any kind of cyber pathogen on the network or any logs or network captures to show that Farook's phone tried to introduce some unauthorized code into the system? … They are essentially saying that a magical unicorn might exist on this phone."
San Bernardino County, for the record, distanced itself from the filing. "The county didn't have anything to do with this brief. It was filed by the district attorney," a spokesperson told Ars.