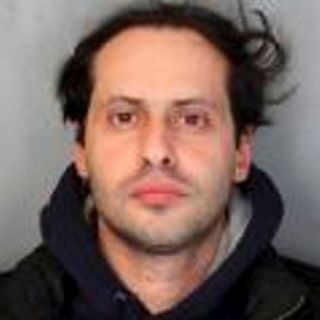 Ahmed Almalki.
Photo: New York State Police
Ahmed Almalki of Oyster Bay, Long Island, was arrested for felony DWI Sunday, and he made it pretty easy for cops to catch him. At about 1 a.m. Sunday morning, state police in Farmingdale received multiple calls that a man was driving erratically in Nassau County as he broadcast it on Periscope. Cops tuned in, figured out that he was westbound on Ocean Parkway, and caught up with him on the Wantagh Parkway. When troopers pulled over Almalki's Lexus, they noticed a strong odor of alcohol on his breath, according to police. Almalki failed sobriety tests and was arrested.
Via NBC New York, police say Almalki, 33, was charged with a felony DWI because he has a previous DWI conviction on his record. (He was also cited for failing to use his turn signals, making an unsafe lane change, driving at an unsafe speed, and driving across hazard markers. Not included among the charges, though it should have been: acting like a damn fool.) Newsday reports that Almalki couldn't be reached for comment, and that he was issued a conditional release to leave on probation. He's due in court next Monday.