Swiss photographer Tiziana Vergari Instagrammed a picture of her daughters sitting near a mirror last week, and since then a barrage of commenters have been freaking out because it's hard to tell where the girls end and the mirror begins.
To a lot of people it looks like four. To others, two. If you count every daughter in the lineup, there are 13. Are any of these the right answer? Put on your deerstalker cap and see if you can figure it out. The tags offer a solid clue: Two girls are tagged, plus what appears to be Vergari's dummy account, and Zara, which is a clothing store, and not a human.
Vergari also hopped into the comments to let everyone know that she's the mother of two girls: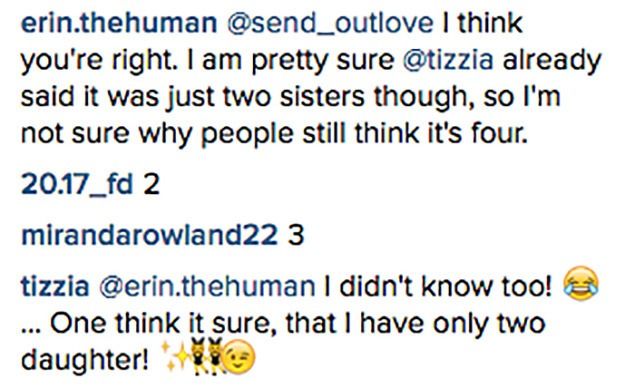 Can those clues together prove how many daughters we're looking at? It's tough to say.