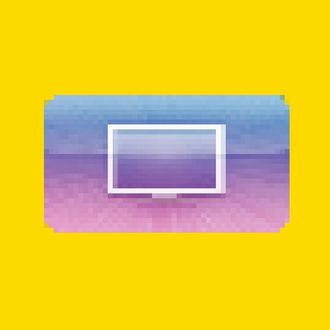 News broke Thursday that Apple, long rumored to be considering creating its own original content à la Amazon or Netflix, is working on its first television show. According to the New York Times, the show is a "nonscripted" series — which means it's a documentary, reality TV, or somewhere in between — and it's about … apps.
Here's what's known: World-famous hologram will.i.am of the Black Eyed Peas and TV executives Ben Silverman and Howard T. Owens are involved.
Here's what's not known, according to the Times: "financing, title, timeline, storylines, episode length or how people will watch the show." So, everything. Luckily, a very real source who definitely works at Apple sent me a rundown of the show's first ten episodes. To reiterate, these are completely real.
Episode 0101: "App's Well That Ends Well"
Summary: Craig and Erika set out to create an app that will change the world. But their brainstorm runs into trouble when their Seamless delivery is late.
Episode 0102: "Planet of the Apps"
Summary: Craig and Erika decide on a name for their company and begin querying Stack Exchange with questions like "where to get xcode" and "xcode keeps crashing." They eventually realize that the iOS SDK is only available on Mac.
Episode 0103: "Apps Apps Baby"
Summary: While Erika continues to prototype their new app, Craig starts building buzz on social media. Their Facebook page gets 14 "likes" in the first week, while Erika retweets the app's first tweet from her personal account.
Episode 0104: "App to the Future"
Summary: The pair finally decides on a name for their company, Garfplr. They also lock down what their app does: "Change how we experience the world."
Episode 0105: "The Wizard of Apps"
Summary: Garfplr pivots. The app is now "Tinder for groceries and other household items."
Episode 0106: "The Appfather"
Summary: Garfplr launches and immediately rises to the top of the App Store, thanks to it being featured on Apple's first television series.
Episode 0107: "The Day the App Stood Still"
Summary: Craig and Erika get worried when Facebook copies all of Garfplr's functionality, but in a not-as-good implementation.
Episode 0108: "Gone With the Apps"
Summary: Daily Active User statistics drop precipitously as Garfplr's harassment problem grows. Craig and Erika raise a third round of venture-capital funding.
Episode 0109: "Appageddon"
Summary: Apple Computer releases its own first-party version of Garfplr, cannibalizing Craig and Erika's app and pushing them out of the market.
Episode 0110: "Appenstein"
Summary: Garfplr is acquired by Google.