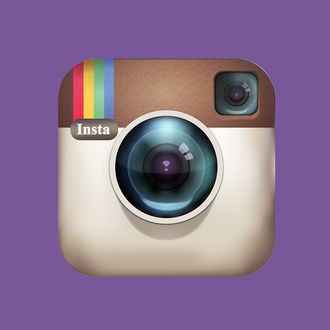 The New York Times is reporting that Instagram will be the latest social network to introduce a feed that orders posts not in chronological order, but by using a sorting algorithm to show the most important content first, like great content from original creators like @fuckjerry and that guy you met at a party once who's trying to get into "web" comedy. With this algorithmic timeline, "Instagram will place the photos and videos it thinks you will most want to see from the people you follow toward the top of your feed, regardless of the time those posts were originally shared."
The service's co-founder, Kevin Systrom, told the Times that the average user misses 70 percent of posts from people they follow, which is a complete waste of brunch photos. The new ordering system will be based on a combination of machine learning and collecting click signals from users. Given that the service is owned by Facebook, which went algorithmic in 2009, there's probably a solid baseline.
Instagram will introduce the new feed "in a series of small tests with a single-digit percentage of user groups" before deciding whether to roll it out further. The company did not say whether users will be able to opt out, as they can with Twitter's new algorithmic feed. Like every other time this happens, it will be annoying for two days and then you'll be fine with it.