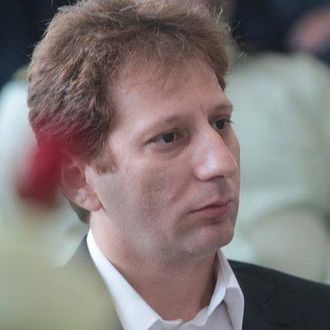 Babak Zanjani
Photo: Facebook
A billionaire Iranian businessman has been sentenced to death by Iran's judiciary for allegedly embezzling billions of dollars in oil revenue. According to Reuters, Babak Zanjani and two accomplices were convicted of "spreading corruption on earth," which is a capital offense in Iran. The charges of fraud and economic crimes against them stem from Zanjani's alleged withholding of billions of dollars in oil revenue while using a web of some 65 companies across five countries to facilitate the sale of Iranian oil during the presidency of Mahmoud Ahmadinejad. Zanjani had also been blacklisted by the U.S. and E.U. for helping Iran avoid international sanctions during that time.
Zanjani, one of the richest men in Iran, has said he was worth some $13.5 billion — which if true would also make him of the 100 richest people in the world — though some reports indicate he has equal-sized debts as well. Zanjani, who was apparently well-known in Iran for showing off his wealth, was arrested in 2013 after Iranian president Hassan Rouhani ordered his government to fight high-level corruption — an issue he had campaigned on preceding the recent election. Rouhani's order was specifically targeted at figures who had "taken advantage of economic sanctions" under the previous government, according to the BBC. Zanjani later received a rare public trial.
In addition to being sentenced to die, the defendants were also ordered to repay the embezzled funds, and pay fines equaling roughly one-third of what they allegedly stole. (Prosecutors have said that Zanjani owes the government some $2.7 billion.) Zanjani denies the charges, and his lawyers plan to appeal the ruling.
In related news, the BBC reports that the first shipment of Iranian oil to an EU country since international sanctions were lifted arrived in Spain on Sunday.