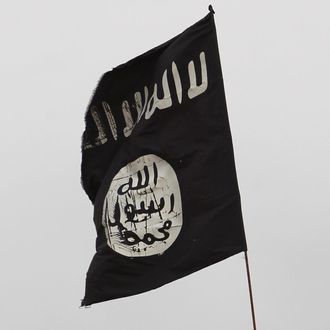 Name, Age, Occupation, Level of Obedience?
Photo: AHMAD AL-RUBAYE/Getty Images
Thousands of ISIS documents have been obtained by media organizations and security services via an apparent defector from the terrorist organization. The paperwork, according to NBC News, identifies 22,000 members of the group, from 51 countries, and it's being reviewed by investigators in Germany. A handful of these newly revealed ISIS supporters are from the U.S., including a 20-year-old from Minnesota. The documents also show several recruits from Europe, Canada, North Africa, and the Middle East.
The bulk of the material — reportedly collected in 2013 — is made up of recruiting questionnaires, essentially job applications that request the usual name, age, date of birth, and education history but then turn to fighting experience, special skills, and level of obedience. The questionnaire also asks the recruit to check off whether he prefers fighting or suicide bombing.
According to Sky News, which has also obtained the documents, many of the names are of well-known jihadis, dead and alive. They include Adel Barry, the 26-year-old from London who joined ISIS in 2013, as well as Junaid Hussain and Reyaad Khan, both British ISIS recruits who were killed in Royal Air Force drone strikes in Syria.