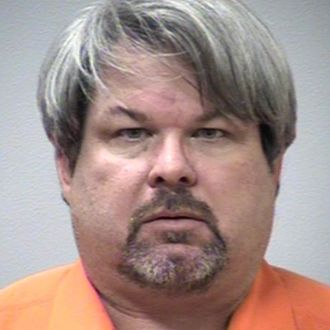 Dalton filed a handwritten complaint against Uber from prison.
Photo: Handout/2016 Kalamazoo County Sheriff's Office
Jason Dalton, the Uber driver who allegedly went on a shooting spree that killed six in Kalamazoo, Michigan, in late February, is not actually suing Uber. Although a handwritten complaint obtained by the San Francisco Business Times appears to be signed by Dalton and sent from the Kalamazoo County Jail where Dalton is currently being held, Michigan Live reports Dalton "has no idea what it is. He said he didn't send it, didn't authorize it, doesn't know who did." The complaint demands $10 million in "punitive damages and emotional distress" from Uber for treating its drivers "like crap" and withholding wages and overtime.
"Uber discriminated against my mental health. Uber doesn't care about its drivers, we are peasants and pawn pieces to Uber's bottom line," reads the two-page handwritten complaint, which was filed at the Detroit clerk's office yesterday. It goes on, "Uber would call my phone late at night and make me work or say I was fired. This company is a hostile workplace environment and I'm tired of getting treated [like] a second-class citizen by Uber." It also blames the company for Dalton's imprisonment and his wife's decision to file for divorce.
But although the complaint was supposedly sent from Kalamazoo County Jail, the envelope's postmark is from Philadelphia. "That's what alerted us: the Philadelphia postmark" Kalamazoo County Undersheriff Pali Matyas told Michigan Live. Then, when investigators compared Dalton's handwriting to the handwriting on the lawsuit, the two were not a match.
Dalton is currently in prison awaiting trial; he's charged with six counts of murder and two felony firearms charges. His lawyer has asked that he undergo a mental-competency evaluation before his trial, which would judge whether he sufficiently understands the charges against him but not whether he was legally sane at the time of the shootings. As far as Dalton is concerned, bodysnatching, and not mistreatment of employees, is Uber's most egregious crime.
This post has been updated with information pertaining to the lawsuit's veracity.