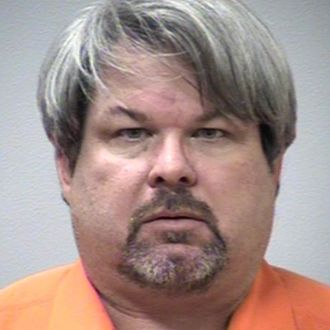 Jason Dalton has been charged with six counts of murder.
Photo: Handout/2016 Kalamazoo County Sheriff's Office
When Uber driver Jason Dalton allegedly went on a shooting spree in Kalamazoo, Michigan, in late February, killing six people and wounding two, officials were hard pressed to find a motive for his actions. Although arresting officers said they believed the shootings were premeditated, the choice of victims was apparently random, as were the time and place of the attacks. But a police report filed March 3 offers the first evidence of a motive — according to the officer who interviewed him, Dalton said the app "took him over to the point where he was a puppet," and turned from "red to black" to control his actions.
"I asked Dalton why he was carrying his firearm tonight, and he said that the Uber App literally took over his body and mind," reads the police report. "Dalton explained that when the [Uber] symbol turns to black, it literally has control over you." He also professed not to remember much of what happened the night of the shooting — according to the report, he said he couldn't remember taking aim or shooting at anyone.
He did remember returning home to talk to his wife because he "wanted to hear her voice" but said "something was putting words in his mouth" during their conversation. Afterward, he retrieved a shotgun from the basement and fired into his backyard shed. According to the police report, he said "something was directing him to shoot into the barn. Dalton said he was afraid that maybe he could've killed his family." When police pulled him over Dalton said the app had freed him, and he was able to control his own actions.
Dalton's lawyer has asked that he undergo a mental-competency evaluation. The evaluation would determine whether Dalton is mentally capable of understanding court proceedings, but not whether he was legally sane at the time of the shootings. He's been charged with six counts of murder, two counts of attempted murder, and eight felony firearms crimes.