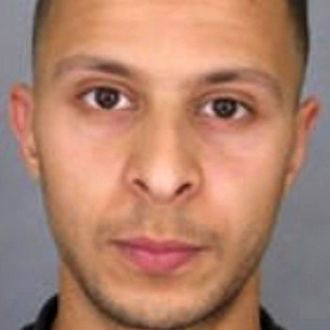 Belgian police reportedly have captured one of the main suspects in the Paris terrorist attacks, Salah Abdeslam, in a police raid Friday. Abdeslam suffered a leg injury from a gun shot in the raid while trying to flee. He was the only remaining fugitive — and only attacker still alive — from the November 13 massacre that killed 130 and wounded scores more.
The raid allegedly took place in Molenbeek, a predominantly Muslim neighborhood in Brussels. A second person was also arrested with Abdeslam, and a third suspect was also taken into custody after hiding out in a nearby apartment. The BBC got footage of the operation (below). Witnesses also heard explosions outside the home where the suspects hunkered down.
Abdeslam, a 26-year-old French national of Moroccan descent, had been a fugitive since the Paris attacks. He escaped with two others that night in a getaway car to Belgium, where authorities let him cross the border, and he's been on the run ever since. Authorities got a surprise break this week when police found Abdeslam's fingerprints in an apartment they raided, unrelated to Abdeslam, in a different Brussels neighborhood on Tuesday. That operation erupted in a shootout, leaving one suspect dead and four cops wounded. Two other individuals also got away, but Belgian police haven't said whether they think Abdeslam was one of those escapees, reports NPR.
Officials believe Abdeslam helped coordinate the Paris massacre, and that he rented the car that drove some of the gunmen to the Bataclan, one of the bloodiest sites that night. His brother, Ibrahim, also participated in the deadly attacks; he blew himself up in a suicide bombing at the Comptoir Voltaire café. The Abdeslam brothers knew the alleged mastermind of the terrorist attack, Abdelhamid Abaaoud, from that Molenbeek neighborhood, where they grew up and Salah was just arrested. Abaaoud was killed in a police raid soon after Paris.
This post has been updated throughout.