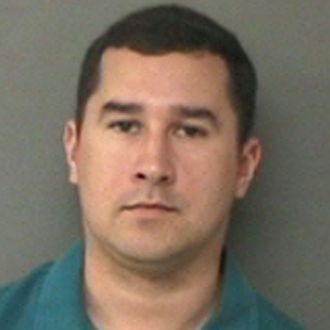 Brian Encinia.
Photo: WALLER COUNTY SHERIFF'S OFFICE
The Texas Department of Public Safety announced on Wednesday that they have fired the officer who stopped and arrested Sandra Bland in July. Texas Highway patrolman Brian Encinia pulled Bland over near Prairie View A&M University for not signaling a lane change. Dash-cam footage of the ensuing argument, arrest, and Bland's suicide three days later led to national outrage.
Department of Public Safety director Steve McCraw formally charged the officer in January with failing to remain courteous and tactful, prolonging the stop, needlessly extending Bland's detention, and not following the traffic-stop procedure. Encinia is seen in the video threatening to "light up" Bland with a Taser. In the letter of final termination, the agency director wrote that he "determined that [the officer had] not rebutted the charges … no cause has been presented to alter my preliminary decision."
A Waller County grand jury also indicted Encinia in January. They concluded that he lied about Bland being "combative and uncooperative" during the arrest. In the video, Bland keeps a relative cool even when the officer is trying to forcibly pull her from her car. If convicted of a misdemeanor perjury charge, Encinia could face up to a year in prison and a $4,000 fine. McCraw announced that he was beginning firing proceedings the day of the indictment. Encinia's attorney says that his client is going to appeal the director's decision. He has 15 days to file an appeal.