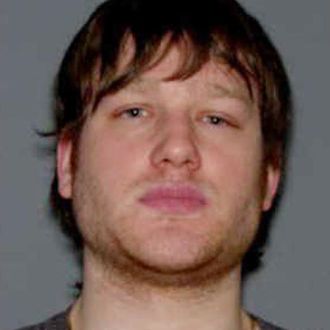 The crime spree reads like a typical day's police blotter: a man stabbed to death, another set on fire, a woman slashed in the face, an attempted burglary. Except all of these crimes were committed by the same 23-year-old within four hours on Sunday in Astoria, launching a manhunt that involved hundreds of police officers. 
James Patrick Dillon launched into his spree at 11:20 a.m. when he tried to hit Bertha Carpio, 39, with a brick because she made extended eye contact with him, she told DNAinfo. Their fight escalated, and Dillon slashed the mother of four across the cheek and stabbed her in the back of the head. Dillon fled the scene.
Carpio got away with a few stitches and a scare, but things got worse from there. Dillon reappeared at 3:09 p.m. at a liquor store, got into an argument with one of the employees, and then stabbed and killed the manager. Outside, Dillon dumped gasoline on a 61-year-old homeless man who helped out at the store and set him on fire. The man survived and is being treated for severe burns.
At this point, the hunt for Dillon escalated. Hundreds of police officers, including the NYPD's counterterrorism unit, poured into the Astoria streets. At 5:11 p.m. a woman reported that someone was trying to break into her apartment through the fire escape. The man turned out to be Dillon, but he'd bolted from the scene and headed home by the time police arrived. That's where he was cornered, in his backyard on 36th Street, around 5:45 p.m. He held a lighter and a beer bottle full of some caustic chemical. According to his neighbors, he was shouting "Don't come near me," and splashed the liquid onto a lieutenant and an inspector before they shot him in his legs. Both Dillon and the two officers are being treated in local hospitals. "This has been a very unusual day here in Astoria," said NYPD assistant chief Diana Pizzuti.