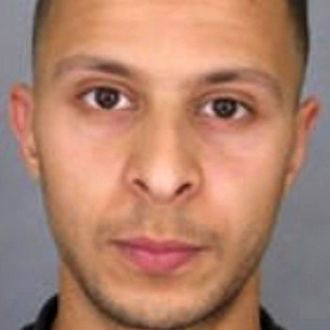 Salah Abdeslam.
Photo: AFP
Paris attacker Salah Abdeslam will have to face authorities in France, after a Belgian court approved an extradition order Thursday. Abdeslam, who is a French national of Moroccan descent, has been in Belgian custody since March 19. He was captured after a nearly four-month-long manhunt, and, until apprehended, was the sole suspect still at-large from the November Paris carnage.
Abdeslam likely won't fight the extradition order, though he originally planned to do so. Abdeslam's lawyer said his client "wants to cooperate" with French investigators. "This is his will, and this is the word he wants everybody to hear," the lawyer said.
The terror suspect was apprehended in a raid in the heavily Muslim Brussels neighborhood of Molenbeek, just days before the bombings that killed more than 30. He was locked up in Bruges when the terrorists struck the capital, and his lawyer claims that Abdeslam had no knowledge about the attacks — though there are plenty of links between the identified Brussels bombers and Abdeslam and the terrorists behind the Paris massacre. Abdeslam had also been talking to the Belgian police before the Brussels bombings — but only about the Paris attacks, says the Guardian. He has reportedly refused to speak to investigators in the days since. (The day of Brussels attacks is also about the time he decided France sounded just fine, and he'd stop fighting his extradition.) The Associated Press says it's not yet clear whether Belgian police will also need access to Abdeslam to grill him about the Brussels plot. No extradition date has been set yet, but it's likely to happen pretty quickly.
Belgian police are also carrying out an anti-terrorist raid Thursday to find out more about the activities of Reda Kriket, the 34-year-old French national who was arrested in Paris last week after a raid foiled an "advanced" plot. Kriket, whose stash of firearms, explosive materials, forged passports, bomb-making instructions, and other light ISIS reading hit all the boxes on the terrorist checklist, was charged Wednesday in France with attempting to carry out an attack, along with a bunch of other charges relating to his weapons arsenal and fake paperwork. 
Kriket was not exactly flying under the radar before his most recent arrest; his ISIS sympathies were no secret to authorities and his militant ties had been known since at least 2012. He was convicted of terrorist activities, in absentia, in Belgium last summer and had ties to Paris mastermind Abdelhamid Abaaoud, which places him in the same network as the Paris and Brussels plotters. Prosecutors didn't give many details about what Kriket might have been planning, but, according to the Times, the size of Kriket's cache would have caused mass casualties on the scale of Paris or Brussels.