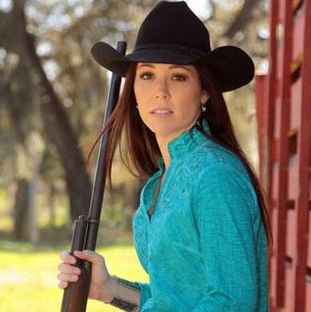 On Monday, Jacksonville woman Jamie Gilt got into yet another argument with a freedom-hating liberal on her Facebook page, Jamie Gilt for Gun Sense. "Even my 4 year old gets jacked up to target shoot with the .22," Gilt wrote.
On Tuesday, Gilt's 4-year-old shot her in the back while she was driving, according to a report from Jacksonville's NBC affiliate:
"The Florida boy found the loaded weapon in mom Jamie Gilt's car Tuesday and shot her as they cruised down a Putnam County road, officials said. The 31-year-old mother survived the mid-drive attack and is in stable condition."
News of the ironic (and/or totally predictable?) tragedy inspired hundreds of low-empathy liberals to go full Nelson Muntz on her community page. But kicking gun-lovers while they're shot down probably isn't going to help bridge the political divide over regulating firearms.
And so long as America is home to more guns than people, little children will probably keep getting traumatized (or worse) by accidental gunshots. In 2015, there were at least 43 instances of toddlers shooting themselves or other people, according to the Washington Post.