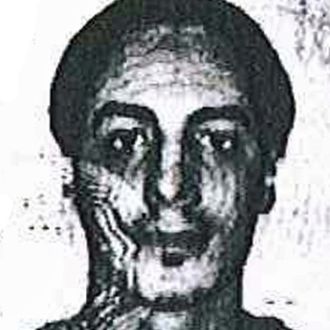 Belgian and French authorities are gathering more details about the network of supporters around Paris suspect Salah Abdeslam, a fugitive who was captured Friday in a Brussels neighborhood after a shoot-out with police. Right now officials are focusing on finding Najim Laachraoui, a 24-year-old Belgian citizen who is now believed to have provided assistance to Abdeslam and others before and after the Paris terrorist strikes. Laachraoui is on the run, and Belgian police are ramping up a manhunt to try to track him down. 
Laachraoui, who allegedly traveled to Syria in 2013, had been living under the alias Soufiane Kayal and was known thus to authorities. There are a handful of links between Laachraoui/Kayal and the Paris strike, though officials are still trying to complete the connection. What is known: Laachraoui had traveled to Budapest with Abdeslam in September of last year, two months before the terror attacks. (They went with Mohamed Belkaid, who was killed in a Belgian police raid last Tuesday.) CNN also reports that he communicated over the phone with the alleged Paris mastermind, Abdelhamid Abaaoud. According to the Times, he also (as Kayal) rented a house outside of Brussels that may have been used by the Paris attackers before the November 13 massacre; authorities identified Laachraoui's DNA there when they searched the place about two weeks after Paris. Both Laachraoui and Abdeslam's DNA turned up again in December in a Brussels neighborhood during an anti-terrorism investigation. 
The Independent also reports that investigators matched Laachraoui's DNA to that on at least two suicide belts used in Paris. Authorities also found remnants of explosive powder often used in those devices in the house that he had rented — all of which certainly suggests this guy had a serious role in prepping or planning for Paris. 
Indeed, Abdeslam's arrest reinforced that he was surrounded by a deep and vast network; he apparently told law enforcement that his many family and friend connections helped him evade authorities for so long. Still, living on the lam may have been wearing on him; his lawyer said that Abdeslam was a little bit relieved to be caught. "I'm happy it's over," Abdeslam apparently told Belgian police. "I couldn't take it any more." 
Abdeslam, who's being held in Bruges, is also said to be talking to police. "He is collaborating," his lawyer also said. "He is communicating. He is not maintaining his right to remain silent." French prosecutors have moved to extradite Abdeslam to France; Abdeslam is fighting that order, but his lawyer admitted that it's probably inevitable that he'll face prosecution there.