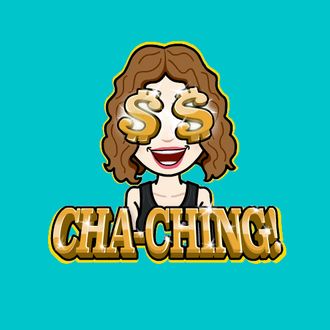 Snapchat rarely makes acquisitions, but it made a big one today, purchasing Bitmoji for more than $100 million, according to The Wall Street Journal. Exactly what the popular photo-messaging app needs Bitmoji for remains unspecified, but the popularity of Bitmoji cannot be denied. Since the app — which lets users create cartoon avatars and insert them into prefab images — debuted in 2014, it's stayed in the top 100 on the iOS app store.
The purchase, while definitely out of the blue, isn't entirely inexplicable. Incorporating Bitmoji into Snapchat could get more people to use the service for messaging outside of photos and videos (Snapchat does have a text-chat feature that often goes un-emphasized in discussion of the service). Think along the lines of more complex emoji.
In January, Jacob Blackstock, Bitmoji's CEO, explained Bitmoji's appeal as a communication tool to Amanda Hess, for Slate:
Blackstock told me that 90 percent of Bitmoji sharing happens in private spaces—text messages, email, group chats. A pair of texting partners can mirror the exact facial expression back at one another, their lips turning up to form the same wry smile, their cheeks blushing a matching hue. And because Bitmoji's emotional palette is so vast, a relevant reaction is always at your fingertips. It's difficult to express unabashed excitement, genuine affection, or emotional vulnerability in the presence of another human being. Why not let cartoon you do it instead?
But Bitmoji itself is not a messaging app. It simply creates content for use on other platforms. Repurposing it as a first-party tool — especially one as popular as Snapchat's — would likely increase the cartoon-y avatars' use, not place them further out of reach. And Bitmoji is already striking deals for sponsored image-sets in the same way that Snapchat sells sponsored filters. Great content that inserts you into your favorite cultural properties. Like Borat!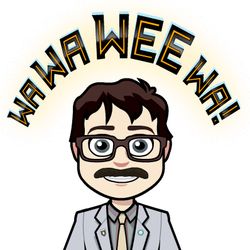 Bitmoji could also be worked into the app's popular Lens, virtual face masks that automatically follow your movements and expressions. Imagine, if you will, a nightmare world in which your cartoon Bitmoji avatar is mapped onto your real face, bringing to life an unholy hybrid of man and machine. Just a thought. :)
The acquisition, overall, feels like an attempt for Snapchat to get back to one-on-one messaging, having already built out its extremely popular public Stories tool and invited a certain subset of publishers to place their content on the app natively. It's building out the final point in its trifecta of public, semi-public, and private. Soon, you won't even have to spell out emotions, you'll just be a couple button taps or hotkeys away.