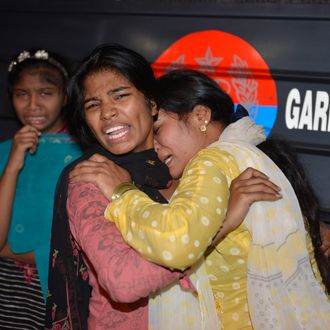 Women mourn the death of relatives killed in the blast.
Photo: Arif Ali/AFP/Getty Images
At least 65 people have been killed and 280 injured after a Taliban-linked suicide bomber struck a crowd of largely Christian families at a recreational park in the Pakistani city of Lahore on Sunday night, according to Pakistan's Geo TV. Reuters reports that the bomber struck a parking area outside the park, and most of the dead and injured were women and children, according to a local police superintendent. A faction of the Pakistani Taliban later claimed responsibility for the attack, according to the Associated Press, adding that they were specifically targeting the country's small Christian minority. Lahore is in Punjab, Pakistan's largest and wealthiest province, as well as the political power base of Pakistani prime minister Nawaz Sharif. Pakistan has been fighting a Taliban insurgency, but has also been plagued by sectarian violence.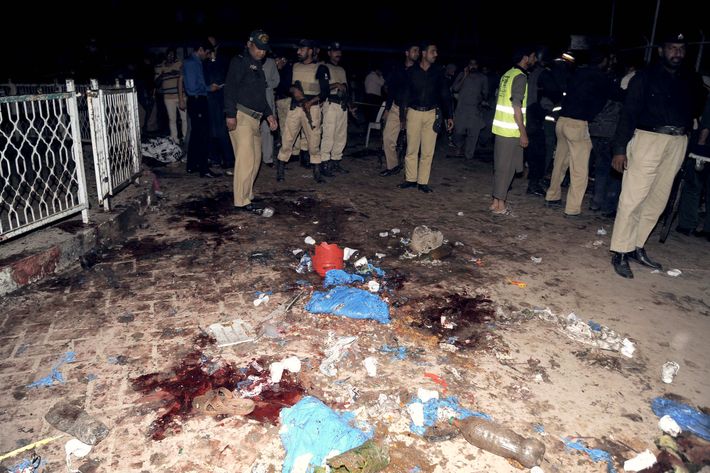 The Punjab government closed all parks in the province as a result of the bombing, and the main shopping centers in the area were also shuttered. Three days of official mourning have also been announced in response to the attack.
Two Christian churches in Lahore were bombed during Sunday mass a year ago, killing 15 people and injuring at least 70. The Punjab government eventually linked that attack to the Taliban.
This post has been updated to incorporate new information regarding the attack.