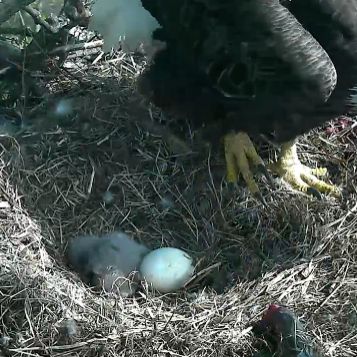 Let's face facts: Most animal livestreams are trash. There's nothing especially compelling about depressed pandas sleeping in the corner of an enclosure, or goats quietly munching on pellets. But somehow, despite the genre's limitations, the American Eagle Foundation's bald-eagle nest cam has been really doing it for me this week.
The feed tracks the nest of two American bald eagles, Mr. President and the First Lady, who live at the top of a tree in the U.S. National Arboretum in Washington, D.C., and it's riveting for two big reasons:
1. There are eggs that can hatch at any moment, and …
2. Mr. President is an unabashed shithead.
That first point is pretty self-explanatory. One egg hatched Wednesday night and yielded a very spooky little bb who can't stand or open its eyes yet, but the second egg is still yet to start. On its website, the American Eagle Foundation asks everyone to tweet hatch-date and time predictions using #dceaglecam, but the hashtag is just an all-purpose live chat for feed-hounds in a really beautiful way.
The most common culprits are teachers using the stream as a learning tool:
Or people keeping it on while they're at work:
But just as important, people are in there treating it like reality TV: 
It's the latter group that I subscribe to. Here, we have a young female lead in the prime of her sexuality,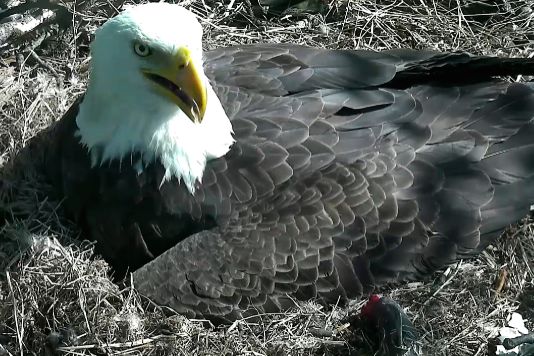 beholden to her hideous child and her temperature-sensitive egg,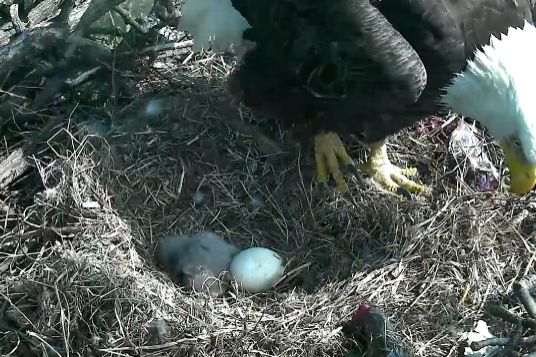 and a doofy male counterpart who's largely absent from their immaculate nest-home except for when he's stirring shit up.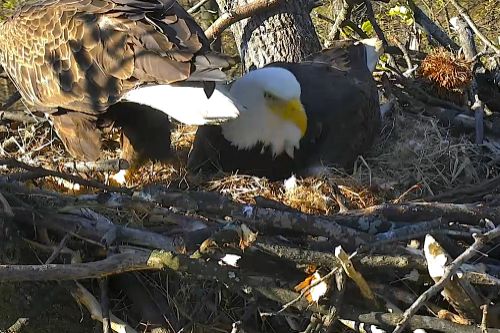 About 98 percent of the feed is just the First Lady sitting in the center of the nest, eyes alert, head turning at every sound she hears.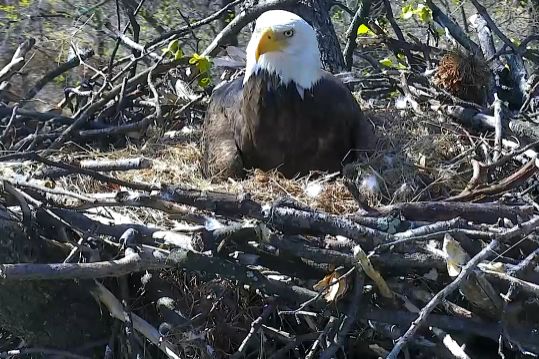 On the rare occasions Mr. President does show up, he stands at the lip of the nest and does nothing. A couple minutes later, he flies away.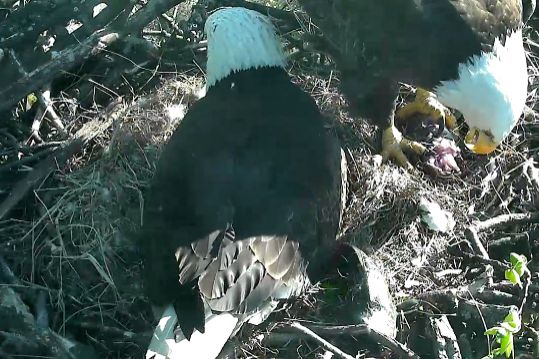 "I'm going to 7-Eleven to get cartridges for my e-cig," I bet he's saying. "I'll be right back."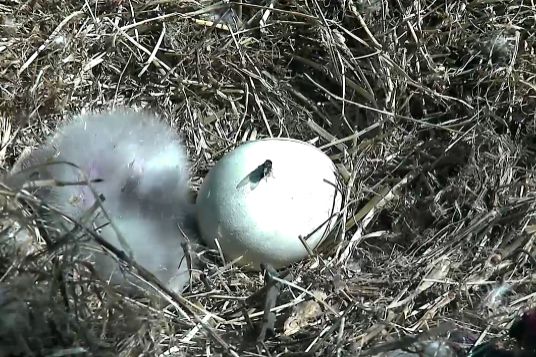 This morning, he dumped a ton of live catfish into the nest and then ate them all.
The chunk he left for the First Lady hasn't been touched, and it's attracting flies. Thanks, babe.