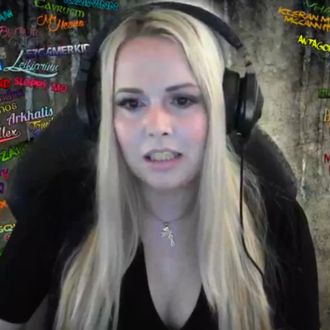 A Twitch channel with more than 30,000 fans is experiencing heavy criticism after it went dark and changed hands following its owner's divorce.
Ara_Gaming was, according to the BBC, on hiatus for months while its host, known as Sarah, "resolved personal issues including divorcing her husband." Sarah reportedly offered control of the channel as part of the divorce settlement.
When Ara_Gaming returned over the weekend — "Sorry for the wait! Lots of changes, can't wait to talk to you all!," a related Twitter account wrote — it featured a new host, named Crystal, and fans were not pleased. Sarah's ex-husband was then forced to clarify the arrangement.
The account's new owner is clearly unfamiliar with managing an online presence, unprepared for the backlash that the sudden change created. He sent a tweet to online "expert" Gary Vaynerchuk saying as much.
While fans continue to criticize the account's new owner over his handling of the channel, Sarah has mostly remained silent. Yesterday, she posted a single tweet on a new Twitter account. "Thank you for the outpouring of love and support," she wrote. "I miss my friends and wish I could explain further. My lawyer is looking into my options."