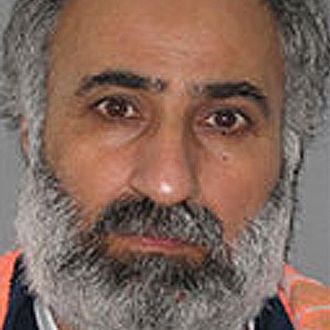 The Pentagon announced on Friday that a raid in Syria this month killed the most senior deputy in the ISIS leadership. In a press conference, Secretary of Defense Ashton Carter said that the U.S. military is "systematically eliminating ISIL's cabinet." Carter said several key terrorists have been killed this week, most prominently Abd ar-Rahman Mustafa al-Qaduli, also known as Haji Imam, who was the group's finance minister and heir to the top job.
Haji Imam had a $7 million bounty on his head, and the U.S. has known about him since he joined Al Qaeda in 2004 and began a fast rise through the ranks. Carter could not confirm whether Haji Imam had anything to do with the recent attacks in Brussels that left 31 people dead and 270 injured.
This news comes just days after ISIS's minister of war, Omar al-Shishani, or "Omar the Chechen," was killed in a U.S. air strike in Syria. Secretary of State John Kerry, speaking from Brussels, said he expects the U.S. to make a "huge dent" in ISIS this year. "But it is going to take a number of years, probably, to reduce the impact of the ideology of people who will continue to carry an anger or a willingness to engage in some kind of act individually, as a lone entity," Kerry said.