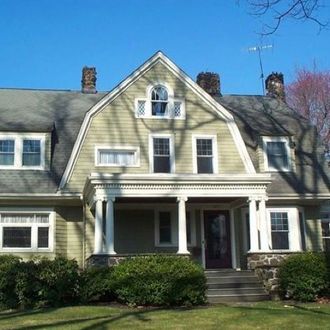 Young blood anyone?
Photo: realtor.com
This lovely property in Westfield, New Jersey, 25 miles outside of New York City, comes with six bedrooms, three and half bathrooms, a maniac who is constantly watching the house, and an elegant foyer. For $1.25 million, all of that can be yours!
Derek and Maria Broaddus bought the house for $1.4 million in June 2014, but declined to move in after they started receiving deranged letters from someone who signed his name "the Watcher." Sample text from one of the letters: "Do you need to fill the house with the young blood I requested? Once I know their names I will call to them and draw them out to me." And another: "Who has the bedrooms facing the street? I'll know as soon as you move in … It will help me to know who is in which bedroom then I can plan better."

The Broadduses have been suing the former owners, claiming that they should have been warned of the house stalker (who claims to be the third-generation "watcher" of the property) before buying. Those sellers say the Broadduses are making the whole thing up; the case and a countersuit are still making their way through the courts. In the meantime, the Broadduses listed the house for a while last year, to no takers; apparently buyers have been scared away by the prospect of an anonymous blood-seeking house stalker. But if you're not the worrying type, hey — treat it as a market opportunity!