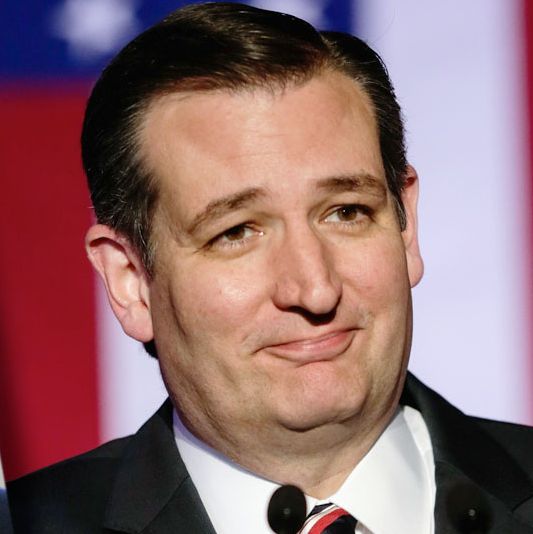 Nope, this thing won't be settled anytime soon.
Photo: Getty Images
Going into Tuesday's contests, the main sources of suspense were whether Ted Cruz could sweep Utah's delegates by winning over half the vote in that state's caucuses, and whether Donald Trump could hang onto a lead in winner-take-all Arizona, despite a late charge there from Cruz. The answers were "yes" and "yes."
As in the Democratic contest, the massive early vote in Arizona was decisive; Trump held onto a roughly a 2-1 lead over Cruz after posting a near-majority in early voting. There is speculation as to whether Trump would or would not have won without Marco Rubio taking a significant share of the early vote (around 18 percent), based on a robust performance before he dropped out of the race on March 16. But unfortunately for Trump's detractors, those early votes count the same as any other. And anecdotally, it seems clear that, like Hillary Clinton, Trump owed his victory in the state to strong support among retirees.
The growing legend of LDS antipathy to Donald Trump grew stronger as the results came in. The only Arizona county Cruz won is Graham County, which has a large Mormon population. But in Utah, Cruz easily exceeded the 50 percent threshold needed to sweep the state's 40 delegates (significantly but not completely offsetting Trump's 58 delegates from Arizona), with Trump battling John Kasich for a largely meaningless second-place finish. Luckily for Trump, these two contests mark the last being held in states with large LDS populations. Worse yet for Cruz, we're down to just four states (Indiana, West Virginia, Montana, and South Dakota) where Evangelicals make up a majority of the Republican primary vote. 
Tonight's footnote comes from American Samoa, where as expected, all nine delegates selected in an intimate convention gathering were officially uncommitted (most American Samoans, including elected officials, do not identify with one of the two major parties, and thus were excluded from the GOP event). So you can add them to the pot to be stirred if there is a contested convention. 
In terms of the overall dynamics of the race, one of the big topics of conversation is going to be why John Kasich is still a candidate being treated as a potential nominee in a contested convention. He's losing to zombie candidate Rubio in Arizona, and could wind up losing to Trump, every good Mormon's least favorite candidate, in Utah. He needlessly antagonized potential ally Mitt Romney by campaigning in Utah after the 2012 nominee designated Cruz as the Trump-killer there. And he got skunked on delegates immediately prior to a two-week hiatus in Republican primaries and caucuses, which means any signs of Big Mo for Kasich are going to be increasingly in the rear-view mirror and confined to his own state. 
All in all, it was a pretty good night for Donald Trump, albeit one that again raises questions about his level of support if the contest ever finally becomes a one-on-one fight with Ted Cruz. We very likely won't know before the big June 7 primaries in California and New Jersey whether Trump has won a majority of delegates or has stalled just short of a clean win. But he's getting very close to the point where Republicans still in the #NeverTrump camp are thinking in terms of taking a walk instead of executing some sort of coup to regain control of their party.