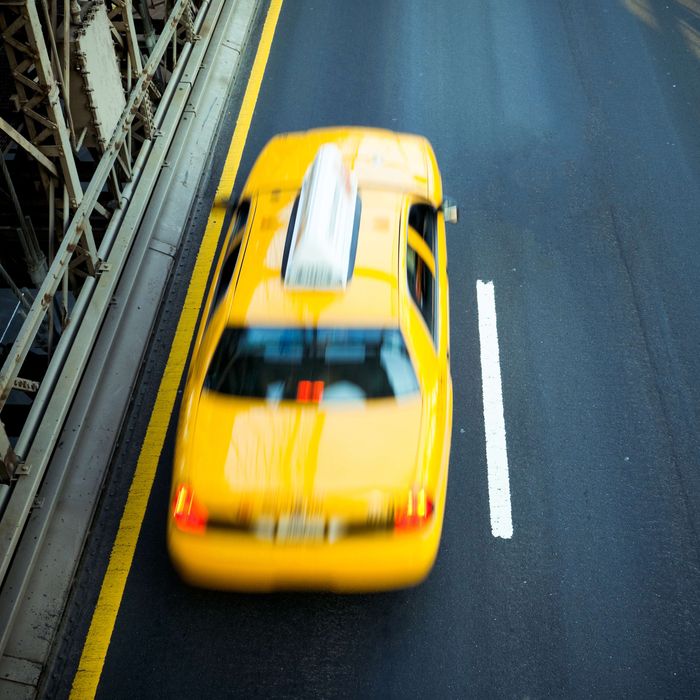 Next stop: Lancaster County, then a Pennsylvania court.
Photo: bravobravo/Getty Images
Anyone who's ever hailed a cab and asked to go to an outer borough knows that drivers are often less than eager to leave Manhattan. (Which is to say: They'll sometimes flat-out refuse, even though that's illegal.) But a Pennsylvania woman this weekend reportedly got a driver to take her all the way from New York City to her home in Lancaster County, in exchange for $600. When the cab arrived in front of her home, the woman said she just needed to run inside and would be back in a few minutes to pay the fare. You can guess what happened next.
Police said that the woman, 44-year-old Kelli A. Boyer, got out of the cab at around 1 a.m. Sunday, punched in the numeric code to her garage door, entered the home, and didn't come back out. The cab driver waited about 15 minutes before calling the cops, and even though the house lights were on and the garage door was still open, Boyer refused to answer the door or the phone.
It's rather hard, of course, to get away with skipping out on a fare of any amount when the driver has dropped you off at home, and cops say the cab driver was able to identify Boyer from a photo. She's charged with a misdemeanor count of theft of services, which was to be filed with a district judge's office on Monday. Meanwhile, every cab driver who was already reluctant to drive to Sheepshead Bay or Middle Village just got another reason to tell passengers that they're "going off-duty."