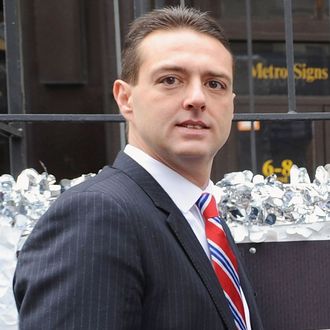 WWP became a place to party.
Photo: Bobby Bank/Getty Images
The CEO and COO of the Wounded Warrior Project, Steven Nardizzi and Al Giordano, were fired by the charity's board of directors after a meeting on Thursday evening. Their termination comes after a CBS report found that the company was spending 40 to 50 percent of its take on overhead — a good three times the percentage that many veterans' charities do. The Wounded Warrior Project receives hundreds of millions of dollars every year in donations, and collected over $1 billion since 2003 (in 2014, the charity brought in $300 million). 
In 2014 alone, the executives spent $26 million on employee conferences, according to CBS. (WWP says most of that spending was on a program for veterans, not for employees, and cites an audit saying that 80 percent of its spending goes directly to their care.) A whistle-blowing former employee and retired army staff sergeant, Eric Millette, described the atmosphere as "Let's get it catered, have a big old party," and spoke about money spent on ordering shlock like WWP-logo-imprinted maracas as party favors.
Other employees — 40 of them — described excessive spending of all kinds after Nardizzi took the helm in 2009, and describes his theatrics at the group's annual meeting as wasteful and preening: "He rappelled down the side of a building," one former employee said. "He's come in on a Segway. He's come in on a horse." The board is reviewing the preliminary findings of a new financial audit and is currently looking at retired senior military officers to take over the organization.