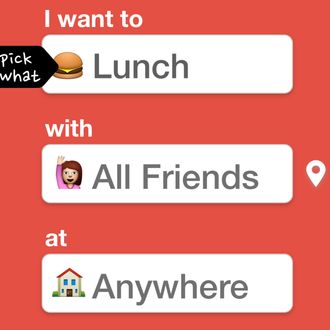 Finding somebody to have lunch with in 2016 can be a challenge. These days, there are just so few options for communicating with other humans and nailing down meal plans. Right? Right.
Enter Down to Lunch, an app that launched in 2015 and has since grown in popularity thanks to college students across the country — and to its aggressive, gamified invite strategy. On Friday, DTL edged out Facebook's Messenger app for the third spot in the free category of the Apple App Store, as first noted by Business Insider.
The app, which creators Joseph Lau and Nikil Viswanathan built in a single One Direction–fueled afternoon, is extremely simple to use, just like, uh, texting. It connects to your phone contacts and notifies your friends in the area that you're "down to lunch." If anyone responds with interest, you can then use the app to chat and firm up plans. (Student users can also select a school to help find classmates using the app.)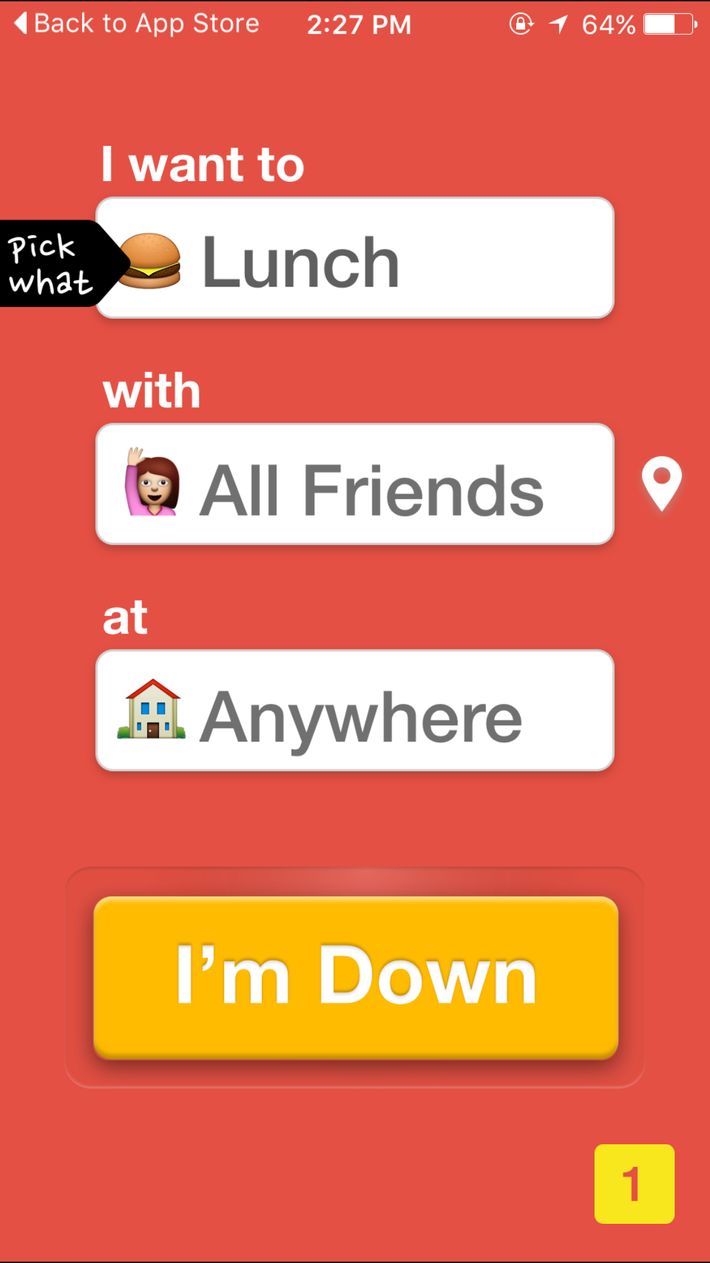 It's not limited to just grabbing a noontime nosh. Other choices include "Breakfast," "Ball," "Gym," and, every millennial's favorite pastime, "Chill." Down to Lunch also offers a few less-PG options, like "Blaze" and "Beer Pong," but — unfortunately for the loner beer-pong enthusiast — those are only open to users who have a set number of friends using the app.
It's a pretty brilliant strategy. If you're hoping to use DTL to find some pals to blaze up with on 4/20, you'll need to recruit 50 people to download the app before then.
On the other end, the "Church" option doesn't have any requirements, so hit up your good pal Hozier and go to town.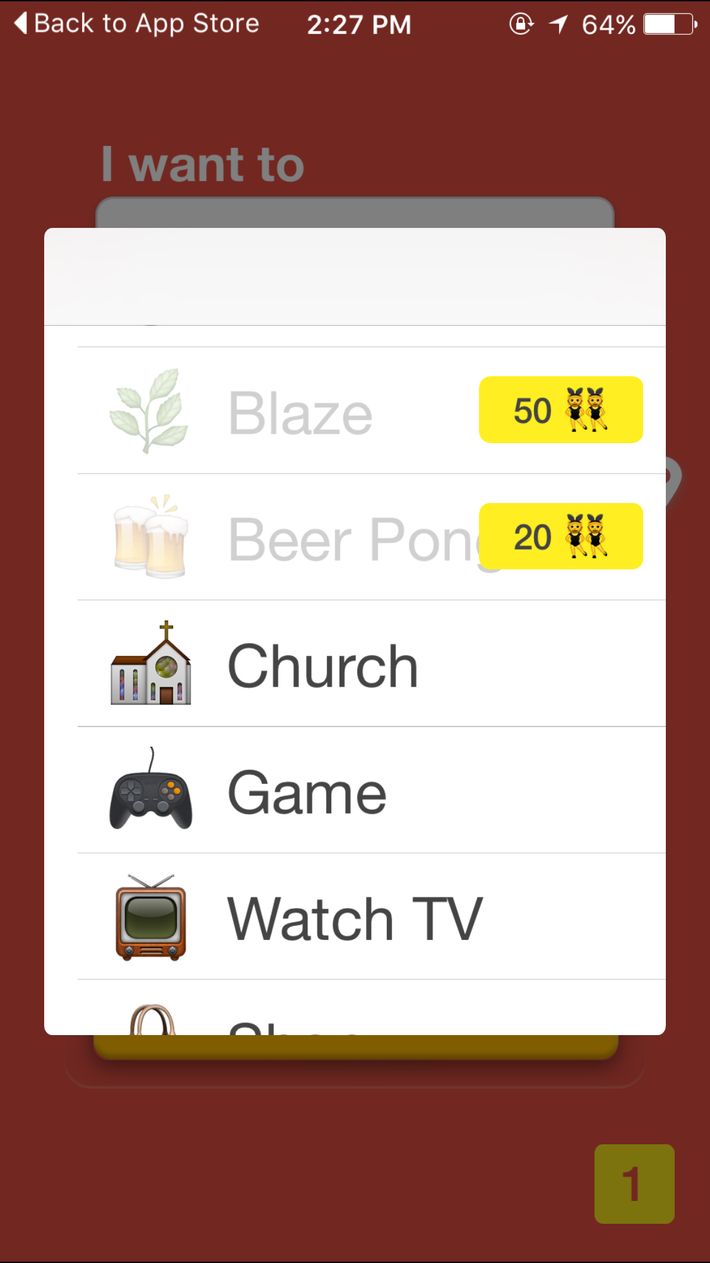 Teens and college kids clearly love Down to Lunch — otherwise it wouldn't be so popular. But it's not just its weirdly passive and spammy approach to communication that's making it a hit. Down to Lunch's pushy invite tactics (nearly every screen on the app puts you one button away from texting your address book to join the app) are likely the biggest reason it's climbed the app charts so quickly. Need more proof? Down to Lunch has also already started to piss some people off, a sure sign of an aggressive growth strategy.
Take a look. A quick Twitter search for "Down to Lunch" yields plenty of people overwhelmed by invitations to join the app. If you remember the Farmville game notifications that plagued Facebook during the early aughts, these complaints might feel a little familiar.
When I downloaded DTL, the app also prompted me to invite people to join from my contacts, based on the number of friends they'd have if they joined. Suggestions included my former boss and the CMO of a popular tech start-up.
I declined.
For now I think I'll be sticking with text-messaging my lunch plans or just eating a sad desk salad.