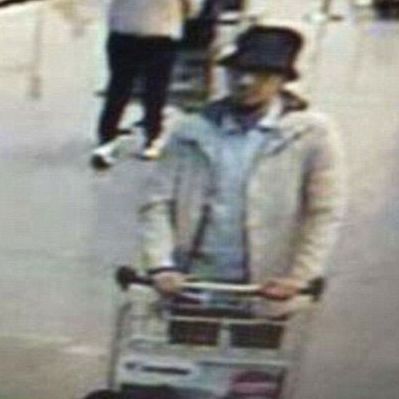 Mohamed Abrini is allegedly "the man in the hat" on the far right.
Photo: Belgian Police
A man Belgian police arrested Friday in an antiterrorism raid in Brussels has reportedly admitted to authorities that he is the "man in the hat" who was seen on surveillance footage with the two suspected suicide bombers in the March 22 Brussels airport attack. Authorities believe he was the only suspect who escaped. 
Mohamed Abrini, a 31-year-old Belgian national of Moroccan descent, had already been charged with terrorist offenses when he told prosecutors Saturday that he was at the third man at Zaventem Airport the day of the attack. He said he tossed his suicide vest in the trash and sold his hat after he fled, CNN reports.
Belgian prosecutors admitted Friday that Abrini's fingerprints were found at an apartment in Schaerbeek that investigators raided March 22 after a tip from the taxi driver who picked up the attackers and drove them to the airport. The prints of the two identified Zaventem suicide bombers, Ibrahim el-Bakraoui, 30, and Najim Laachraoui, 24, were also found in that apartment, along with explosives and ISIS paraphernalia. But investigators did not confirm Abrini was the third suspect until he confessed under pressure, reports ABC News.
Abrini had been wanted by European authorities for nearly five months for apparently providing logistical support to the Paris attackers. He had been captured on surveillance footage at a gas station with Salah Abdeslam, the Paris fugitive who was arrested last month; they were driving to Paris on November 11, reports the New York Times. Abrini drove one more time from Brussels to Paris on November 12, the day before the Paris carnage, with Abdeslam and his brother Ibrahim, who blew himself up at the Comptoir Voltaire cafe.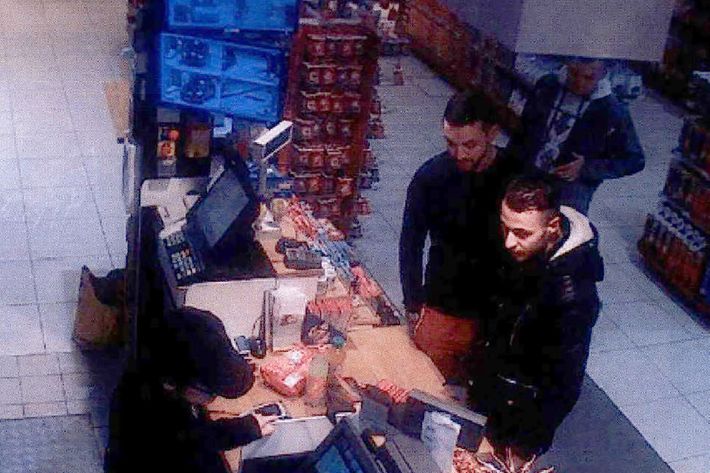 Abrini was arrested with five other people in raids Friday in Brussels, including one identified as Osama K., who is believed to be the second suspect in the attack on the Brussels Maelbeek metro station. Osama K., who is probably Osama Krayem, a Swedish national with suspected ISIS ties, was charged with terrorist crimes, reports the AFP. Krayem appeared on surveillance footage at the metro station on the morning of the Brussels blast along with Khalid el-Bakraoui, who blew himself up in the subway. Krayem also likely bought the bags used to conceal explosives in the airport attacks. 
This post has been updated throughout.