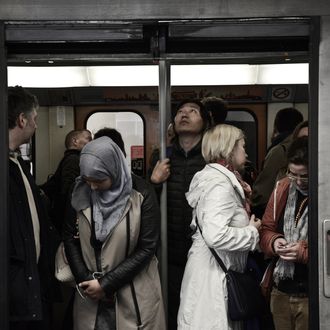 Maelbeek metro station in Brussels, Belgium, on April 25, 2016.
Photo: Hristo Rusev/NurPhoto/Sipa USA
Brussels's Maelbeek metro station, the site of a deadly suicide bombing in the March 22 terrorist attacks, reopened Monday to commuters. About 16 people died and dozens were injured in the strike on the busy station, which is close to the EU headquarters, during the morning rush last month.
Trains rolled through the station on a normal weekday schedule, but riders saw a heightened security presence as cops and army units patrolled the station platforms and the subway cars. Belgian officials said Maelbeek didn't suffer any structural damage in the assault, so most of the repairs were superficial. According to the BBC, victims' relatives and survivors had special access to the station Saturday, before it officially reopened to the public.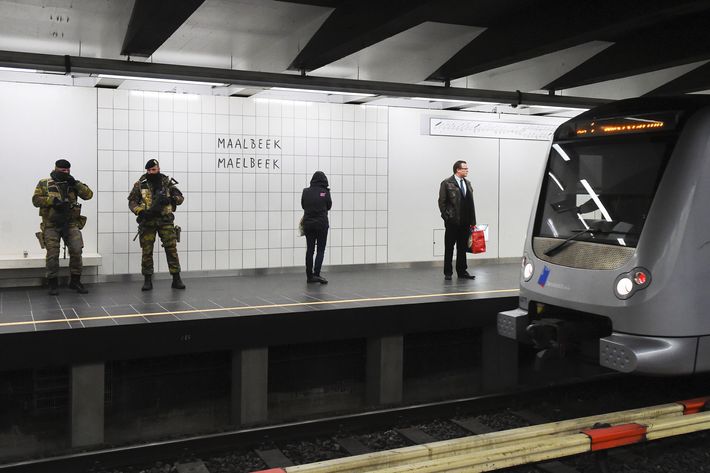 Commuters will see one new addition to the train station: a memorial wall at the entrance, where passersby can write messages of sympathy and honor the victims of the attack.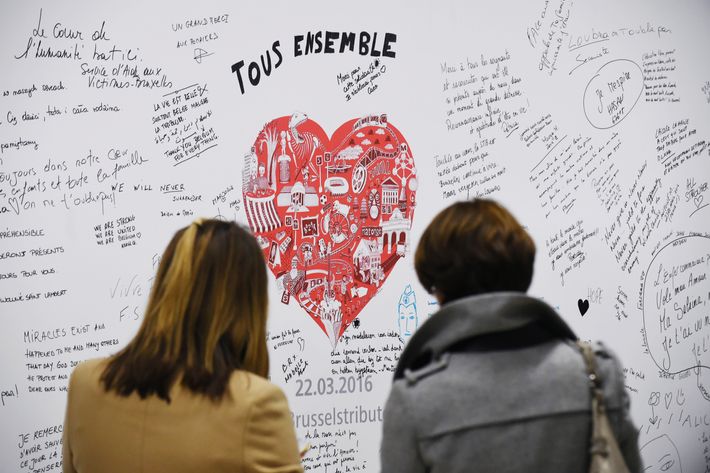 Brussels's Zaventem airport, the site where the carnage began the morning of March 22, already resumed limited operations earlier this month under intense security protocols. On Friday, on the one-month anniversary of the attacks, the commuter train to the airport began running again, but the trains will pull into an older station that had been out of service before the attacks. The newer station wasn't damaged, per airport officials, but it was connected to the departures area that was — and that's still under construction. Right now it's unlikely the airport will fully open again until at least the summer.